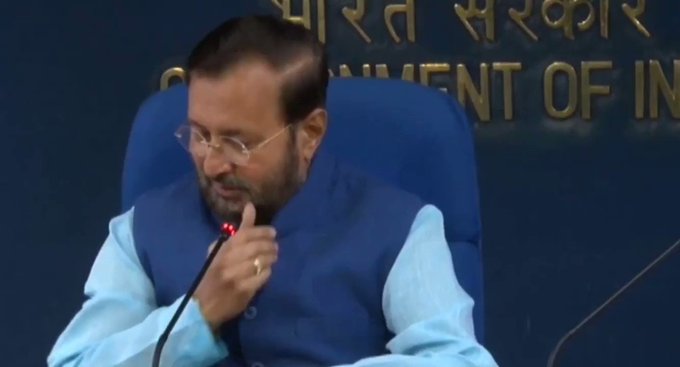 Staff Reporter / New Delhi
The government today announced five per cent Dearness Allowance, DA, for Central Government employees and pensioners.
Briefing media after the Cabinet meeting here today, Union Minister Prakash Javadekar said, it will benefit 50 lakh Central Government employees and 65 lakh, pensioners. He described it as a Diwali gift from the government and added that this will be paid from July this year.
The government has also sanctioned a relief package for the displaced Kashmiri families. An amount of 5.5 lakh rupees will be given per family. These 5,300 displaced families were earlier left out as they had settled elsewhere in the country but came back to Kashmir later. Mr Javadekar said the decision will provide justice to the displaced families.
The Cabinet has also approved relaxation of the mandatory requirement of Aadhaar-seeded data as a pre-condition for release of funds to the beneficiaries under the PM-Kisan scheme. The scheme provides income support of 6,000 rupees per year to landholding families, subject to certain exclusions. The amount is released in three 4-monthly instalments of 2,000 rupees each directly to the bank accounts of the beneficiaries through DBT mode.
The Government also approved MoUs between India and Foreign Broadcasters in the field of Radio and Television. The MoUs will help the public broadcaster in exploring new visions and strategies to address new technological demands and stiff competition. Following the decision, the broadcasting of programmes will be obtained through mutual exchange and co-production.
This will lead to equity and inclusiveness among viewers and listeners of DD and AIR. Exchanges of technical Know-how, expertise and training of manpower will help the public broadcaster meet emerging challenges in the field of broadcasting.
The Cabinet was apprised of the progress under National Health Mission, NHM, and decisions of the Empowered Programme Committee and Mission Steering Group of the NHM. There has been acceleration in decline of Maternal Mortality Ratio, under Five Mortality Rate and the Infant Mortality Rate since the launch of the National Rural Health Mission/National Health Mission.
An official release said at the current rate of decline, India should be able to reach its Sustainable Development Goals target much before 2030. India was the biggest success story amongst Malaria-endemic countries in the world, in bringing down malaria cases and deaths which have declined by 49.09 per cent and 50.52 per cent in 2013 respectively compared to 2017.