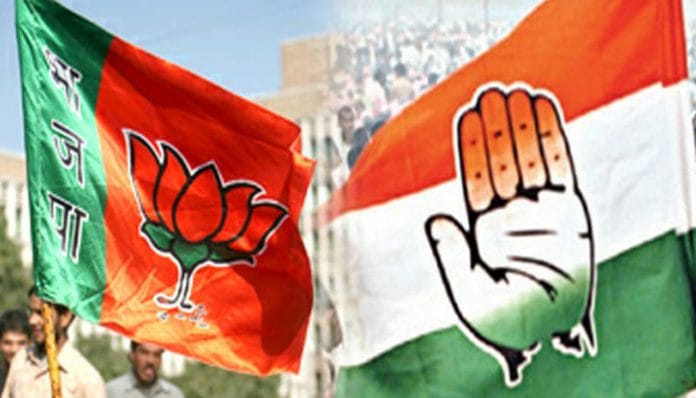 AMN / MUMBAI
Leaders across the political spectrum have hit the poll campaign in Maharashtra for October 21 assembly polls.
The most common link among all political rallies today was reactions to senior Congress leader Sushil Kumar Shinde's suggestion of his party and NCP's merger as the sole option to tackling the rise of BJP and Shiv Sena.
Even as NCP tried to downplay it as Shinde's personal remarks, BJP and Shiv Sena projected it as Opposition's defeatist mind-set.
As the election campaign picks up, a battle of words has started between the ruling and opposition parties. Addressing different rallies, Chief Minister Devendra Fadnavis and Shiv Sena Chief Uddhav Thackeray said that the NCP and the grand old Congress party have already accepted defeat and are discussing a merger.
They also raked up the issue of Rahul Gandhi missing in action. In Dhule, Fadnavis claimed that his government has introduced the biggest farm loan waiver scheme that has benefited over 50 lakh farmers.
He added that the BJP government has done a much better job in comparison to Congress-NCP's rule in terms of enhancing state's irrigation potential, construction of roads, providing drinking water, electricity, housing and healthcare facilities to the poor.
On the other hand, senior NCP leader Ajit Pawar, said the Congress and NCP have formed an alliance and are sure of winning 175 out of 288 assembly seats in the state. The senior Pawar, on the other hand attacked the BJP for using Army's valour to win votes.
Addressing a poll rally in Balapur in east Maharashtra, Pawar went on to accuse the BJP led central and state government for ignoring farmer's plight. Meanwhile, Uttar Pradesh Chief Minister Yogi Adityanath will be addressing two rallies in Mumbai tomorrow.