NEW ZEALAND ARE IN THE WORLD CUP FINAL!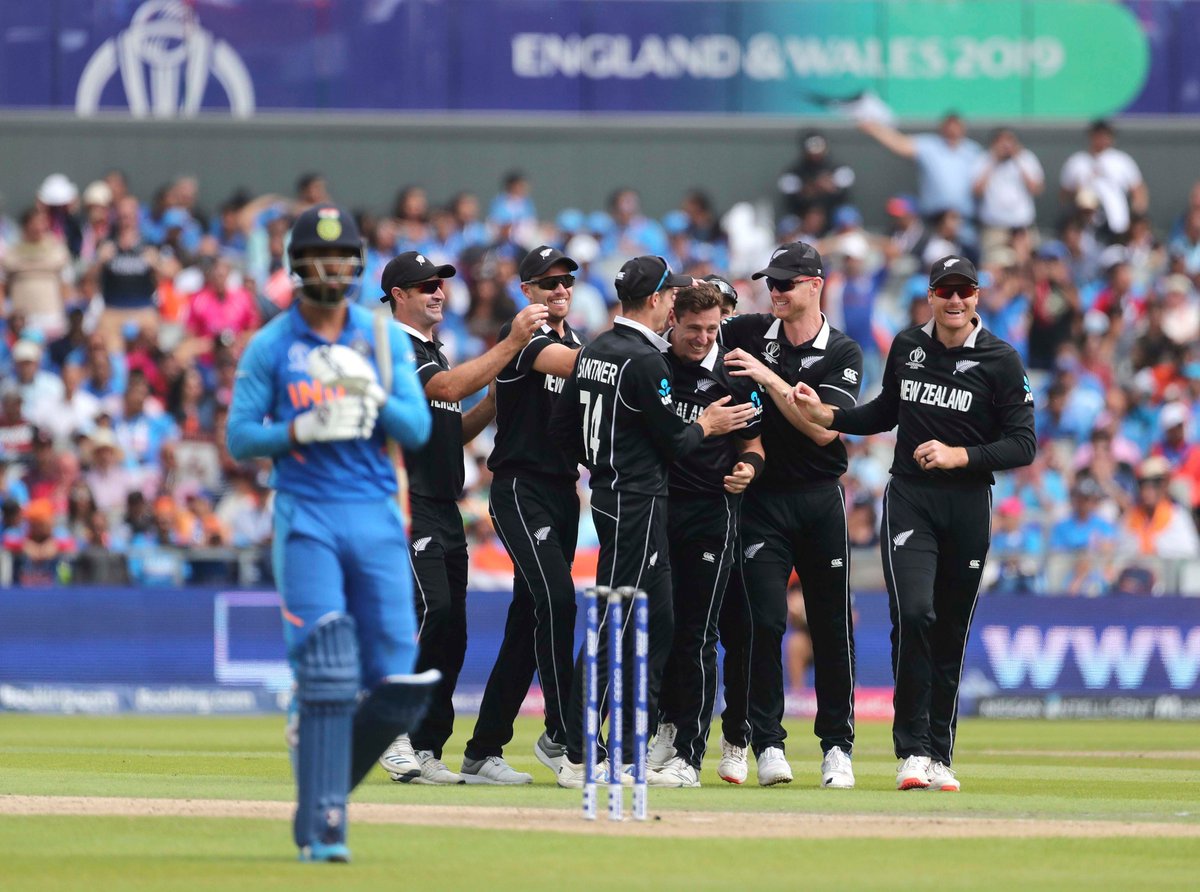 New Zealand won by 18 runs in first semi final at Old Trafford,
India, once again, fall short in semi-finals
Jadeja's 77 off 59 balls had dragged India back into run chase
India fell to 92-6 – three wickets for Henry and two for Santner
India's top three all scored just one run each
New Zealand, who resumed on 211-5, posted 239-8
New Zealand reach World Cup final for second time in succession
NZ play England or Australia in final at Lord's on 14 July
Ross Taylor: "It still hasn't really sunk in that we're in our second successive final. The boys were nervous going into the last one, you've just got to enjoy them. Last time we had to fly over to Australia because we'd played all of our games in New Zealand, this time it's just a nice bus ride down to one of the best cities in the world in London.
"It wasn't a complete performance today but we're glad we've got over the line."
Virat Kohli: "We got what we needed to get in the field this morning and we thought we had restricted them to a total that is chaseable on any surface. But the way they bowled in that first half an hour was the difference in the game.
"It was fine having to come back today. We had a good day yesterday and I'm very proud of that effort. Then it was a professional effort with the ball this morning and we had the momentum.
"But credit to the New Zealand bowlers – the way they bowled with the new ball, moving it around, it was an outstanding skill level on display and they made life very difficult for our batsmen."