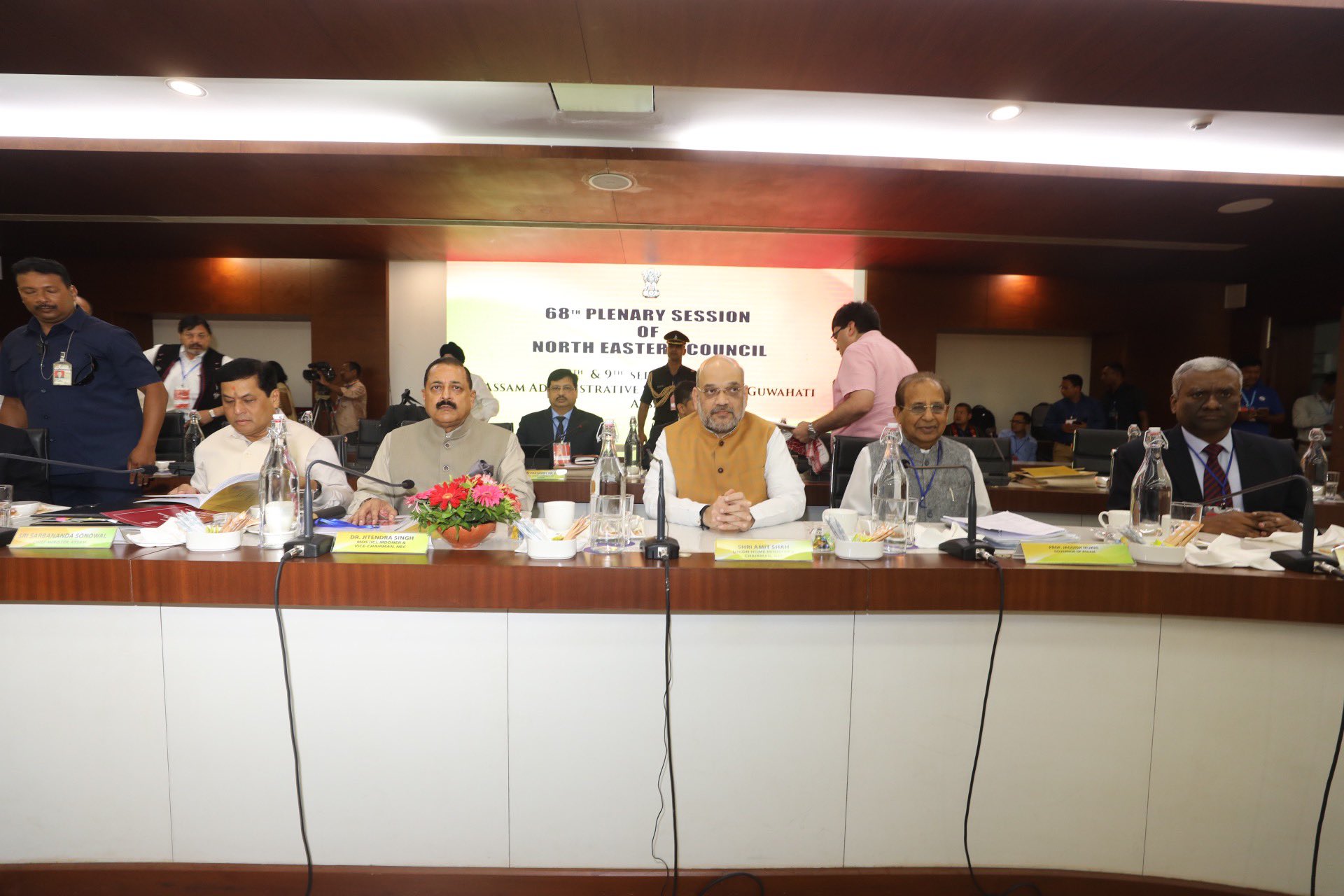 AGENCIES / GUWAHATI
Union Home Minister Amit Shah has asserted that the Article 371, which provides special provisions for North Eastern states, will not be tampered with.
Addressing the 68th Plenary of the North Eastern Council (NEC) in Guwahati today, Mr. Shah allayed apprehensions of North Eastern people regarding Article 371, following the abrogation of Article 370.
He alleged that after the abrogation of Article 370, the opposition parties tried to carry out a campaign that the Article 371 will be abrogated. Mr. Shah announced that the NEC will earmark one- third of its funds for priority areas in North East. He said that not a single infiltration would be allowed in the region. He said that port connectivity with Bangladesh will boost GDP of the country.
He said that development of North East is the priority of the Prime Minister Narendra Modi and the NDA government. He stressed to resolve the border disputes among the North Eastern states through dialogue . He appealed all militants outfits to shun violence and assured to welcome them into mainstream but also cautioned that zero tolerance policy against terrorism will be continued . Mr. Shah however said that terrorism has been controlled in North East. He termed the North East as the storehouse of varied culture and several languages and dialects.
Addressing the session, Union DoNER Minister Dr. Jitendra Singh said, North Eastern Council has been given its highest budgetary allotment of 1476 crore rupees for the year 2019-20. Dr. Singh said that much emphasis has been given for the development of North East.
The Governors and Chief Ministers of member states are participating in the 2 day session which began today.