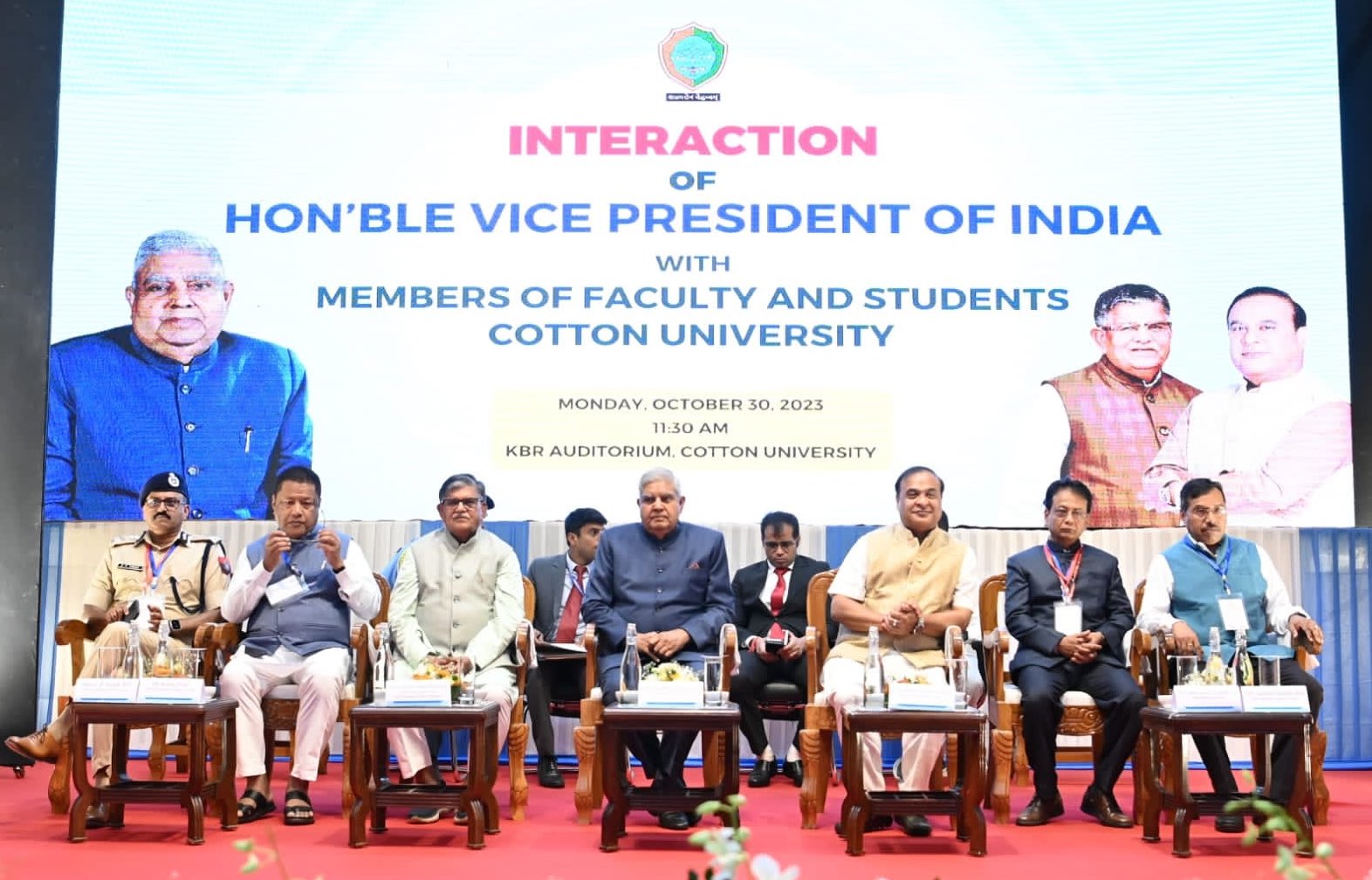 AMN / GUWAHATI
Vice President Jagdeep Dhankhar has said that education is the most impactful and lasting transformation mechanism to change society. Interacting with professors, students, and staff of Cotton University in Guwahati today, the Vice President said that education only can combat the inequalities of society and educational institutions have to be the instrument for change.
He said, with quality education we could change the destiny of our country and institutes must think out of the box solutions for any issues.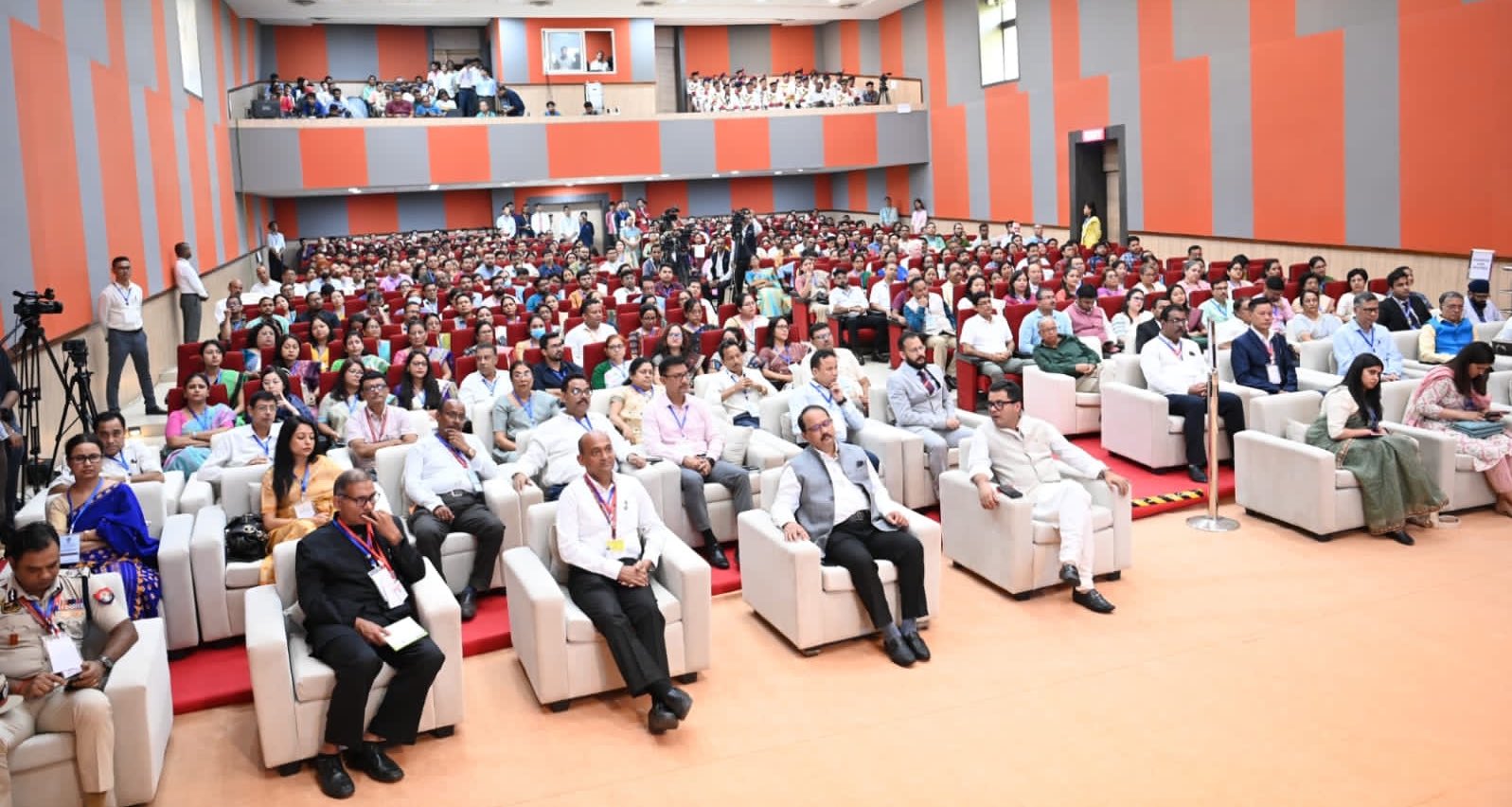 Describing economic nationalism is an integral part of our economic philosophy, the Vice President questioned as to why we use our precious foreign exchange in improving items like kites, lamps, candles, toys, curtains, furniture etc. calling for change in our thinking, VP said that we should be vocal for local. "I would appeal to everyone, especially our industry & businesses that this approach for small monetary gains is not good for our country. If very Indian pledges to follow economic nationalism, he or she will contribute immensely for Bharat's economy," he stressed.
Observing that natural resources belong to humanity, VP called for their optimum utilisation and said that one's fiscal power should not determine our usage of natural resources e g. water, electricity, petrol.
Talking about NEP-2020, the Vice President said that "It is not degree oriented, it's knowledge & skill oriented. This is big change." Calling students as the warriors of 2047, he said that they will decide what Bharat will be in 2047 when we celebrate centenary of our independence.
Assam Governor Gulab Chand Kataria, Chief Minister Himanta Biswa Sarma and Education Minister Dr Ranoj Pegu also attended the programme. The Vice President will attend the 3rd Convocation of a private University in Guwahati in the afternoon. Later, Mr. Dhankhar will also attend a Nagarik Abhinandan by a civil society group.