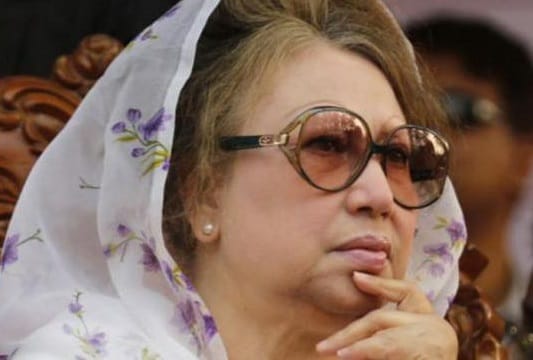 WEB DESK
The Supreme Court of Bangladesh witnessed ruckus by a section of lawyers allegedly owing allegiance to the opposition Bangladesh Nationalist Party (BNP) on Thursday.
The ruckus started when the medical board treating former Prime Minister Begum Khaleda Zia who is serving a jail term, failed to submit the health report and the court granted it time till December 12 to submit the report. The lawyers started raising slogans demanding early hearing of the case.
Earlier the Appellate Division of the Supreme Court had asked the government on 28th November to submit the health report of Begum Khaleda Zia on 5th December to decide on her bail application.
Chief Justice Syed Mahmud Hossain termed the chaos at the courtroom by a group of lawyers as unprecedented.
Reacting to the incident in the apex court, Law Minister Anisul Haq warned that those responsible for today's event will face legal action. Speaking to media persons, he said that the incident shows that BNP has no respect for the highest constitutional institutions of Bangladesh.
However, the BNP Secretary General Mirza Fakhrul Islam Alamgir alleged that the health status report of Begum Khaleda Zia was deliberately delayed under pressure from the government. BNP has been demanding bail for Begum Khaleda Zia on health ground. It maintains that the cases against her are politically motivated.
Khaleda Zia has been in prison since February last year serving a total of 17 years in jail in the Zia Orphanage and Zia Charitable Trust corruption cases.