AMN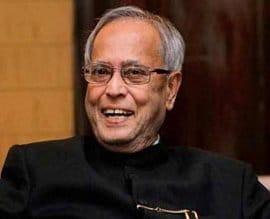 President Pranab Mukherjee has said, it is important for media to maintain objectivity and truthfulness in news. Speaking at the 90 years celebrations of Essel Group in New Delhi yesterday, Mr Mukherjee said, Media has a far reaching impact and influence on people and it must take note of the positive things taking place in day to day life. He asked the media to think if they are making a positive contribution to the society by simply being anti-establishment.
The President also stressed on the proper utilisation of information technology and communication that has brought about major changes. He said, technology always has a disruptive impact but if society is ready to accept challenges, it can utilise it well.
Speaking on the occasion, Prime Minister Narendra Modi stressed on the need to convert waste into wealth. He said, waste to wealth is a belief that is gaining momentum and lot of social entrepreneurship is being devoted towards this. Mr Modi said, social entrepreneurs can benefit from Swachh Bharat programme as it has huge business element.
Mr Modi said, there is a crisis of natural resources and it can be tackled in a scientific manner with proper management and judicious usage. The Prime Minister also urged everyone present to work towards specific goals for what they could do for the country by 2022 – the 75th anniversary of independence. Mr Modi also launched the two social initiatives of the Group.