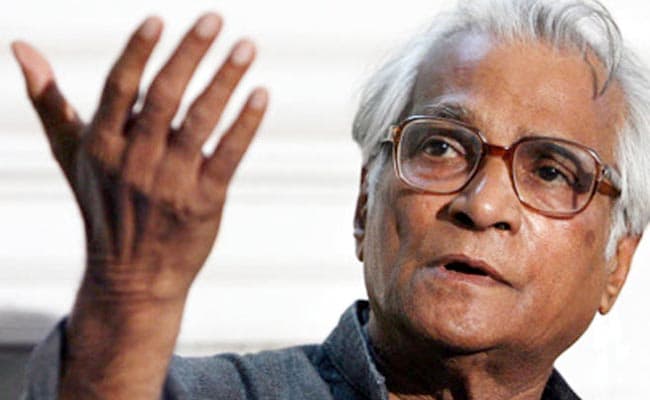 By A J Philip
The Intelligence Bureau (IB) had no idea that there was a place called Kumplampoika in Pathanamthitta district in Kerala. It is a small village with a good school on the Pathanamthitta-Vadaserikara Road.
Generations of students knew Kunjamma George teacher of Kizhakkethil house, who had seven sons — all tall and educated — some in places as far away as New Delhi. Neighbours noticed a new young person with unkempt hair and wearing a dhoti and kurta in Kerala style, staying at her house.
They might have mistaken him as one of the teacher's own sons who had come on vacation as they did not get an opportunity to see him at close quarters. Since he seldom came out of the house, few noticed him or discussed about him. The teacher and her sons kept quiet about their visitor.
In any case, nobody knew that he was a "fugitive" and Indira Gandhi's police were after him. Years later, the same gentleman came to Kumplampoika yet again but this time he arrived there by an Indian Army helicopter.
He was George Fernandes, the then defence minister. The teacher at whose house he stayed secretly was my friend Dr George Mathew's mother. He is the chairman of the Institute of Social Sciences, New Delhi.
By the way, Fernandes helped Dr Mathew, a student of sociology who did his Ph.D under Prof TK Oommen of Jawaharlal Nehru University, fulfil his ambition of setting up the institute, where seminal studies on Panchayati Raj are routine work.
Fernandes was a Catholic from Mangalore who earned the wrath of his parents when he left midway his studies to become a priest. He was virtually on the roads but that did not deter him from taking his decision to do something different. He was a born rebel.
That he became a trade union leader in Bombay and defeated SK Patil in the parliamentary elections in 1967 is all well-known.
When I reached Delhi in December 1973, efforts were on to organise a big Rail bandh a few weeks later. I wanted to meet CPI leader Parvati Krishnan, just elected from Coimbatore, for a favour. She asked me to meet her at the Railway union office where she and others were planning the rail strike.
It was the first time the railways came to a standstill all over the country. Unlike other strikes, this one was aimed at destabilising the government. George Fernandes became a national disruptor for those who believed that disruption was Total Revolution.
Fernandes could not remain at Kumplampoika for long. Eventually, he was arrested from Calcutta for his involvement in the Baroda Dynamite case. He was in Tihar Jail when the 1977 elections were held. He fought from the jail and won the Muzaffarpur seat by a record margin. He had not even seen the constituency.
The picture depicting Fernandes behind the bars caught the imagination of the voters all over the country. In 1978, he visited a foreign country and at the hotel counter, he was unable to fill the form because he had forgotten his own name for a few seconds.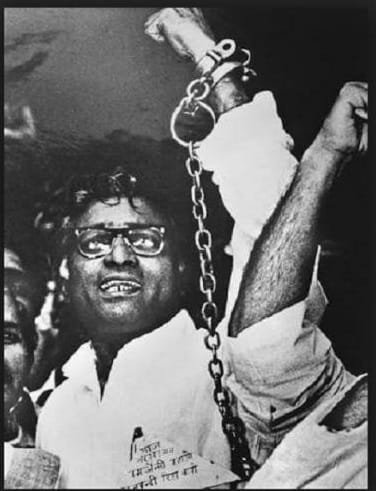 Of course, nobody linked it to the advent of Alzheimer's that began gnawing at him. He contested and won several times from Bihar. He also lost from Banka in Bihar twice, once from Muzaffarpur and once from Bangalore.
The first and only time I met him was in Muzaffarpur. I was at some village when I heard that Fernandes was reaching there shortly. I waited and he came. I had a little chat and he addressed a handful of people who had assembled there. It was obvious that he was out of tune and had no chance of victory. He lost by a huge margin.
Few people know that though he repudiated theology, he had a huge respect for Dr MM Thomas, who once held the post of President of the World Council of Churches.
He persuaded Dr Thomas to become governor of Nagaland, an experiment that could not be described as a great success. He was quick in taking decisions like when he decided to marry Leila Kabir, daughter of a former minister Humayun Kabir, whom he met on a domestic flight. They had a son, who is an investment banker in the US.
They separated as quickly as they got united. When he was Industries Minister in the Janata Party government, he had an IAS officer of the Kashmir cadre to assist him. His name was suggested to him by the then Kashmir Governor.
One day, he met the IAS officer's wife, stunningly beautiful Jaya Jaitly. Thus began an association that lasted for 30 years which was subjected to much public and private ridicule. In her autobiography "Life Among the Scorpions (Rupa)", published last year, she described their relationship as one between a mentor and a disciple.
However, she was candid enough to tell the world how Fernandes went out of the way to plead for Jaya's nomination to the Rajya Sabha. Instead of her, Chandan Mitra was nominated. Then he tried to get her elected to the Upper House from Bihar. Chief Minister Nitish Kumar kept the couple waiting till they came to know that King Mahendra, with questionable credentials, was chosen.
Nitish Kumar did him a favour. Fernandes was nominated to the Rajya Sabha for the reminder of Sharad Yadav's term in the House — less than a year.
Interestingly, Kumar had denied him a Lok Sabha ticket a couple of months earlier on the ground that he was not well. The same unwell person was found well enough to be sent to the Rajya Sabha!
It is said that Kumar wanted to expose Fernandes who had already lost much of his mental faculties. There were many twists and turns in Fernandes' life. One such was the arrival of Leila Fernandes back into his life.
Jaya Jaitly was thrown out of his life lock, stock and barrel. She had to go to the court which was gracious enough to grant her permission to visit him for 15 minutes once in 15 days. She was, in fact, banished from his life.
Jaya Jaitly realised that he had lost his memory when one night when he returned to his house, he forgot the key number of the number lock and slept outside of the room on a sofa.
She found that the obscenest words in the dictionary were "amyloid beta protein plaque deposits", "neurofibrillary tangle" and "presenilin mutations" which had closed the communication lines in Fernandes' brains.
In other words, "it is as if, slowly, the electrical circuits in a house go off, one by one, till the entire house is dark".
Let me admit, I was never an admirer of Fernandes. I found it ridiculous when he sent IBM and Coca Cola packing in 1977. I found it dishonest when he did not admit his failure to realise that Pakistan had grabbed an area larger than Delhi in the Kargil sector.
He was a great orator but his defence of a government one day and the defence of another the next day reduced him to a caricature of his former self. I found it strange that he even tried to whitewash the killing of Australian missionary Graham Staines and his teenaged sons.
I remember Swapan Dasgupta once telling us at the Indian Express editorial conference that the RSS trusted Fernandes more than anyone in the AB Vajpayee Ministry. He had been so sold out to the Parivar that he did not squirm over the mass murder in Gujarat even when Vajpayee reminded Modi of Raj Dharma.
One can go on and on about his lapses and eccentric behaviour but that would not detract from some of his achievements like giving the green signal to the Konkan Railway.
Comb was never part of his life but he never ironed his clothes which he himself washed till he was well past 70. In his last days, he had no one to support him except those who had an eye on whatever property he had accumulated. Yes, there were some like Dr George Mathew whose eyes moistened when he heard anyone discussing Fernandes' health. At Kumplampoika, Kunjamma George Teacher would have turned in her grave when news reached her that Fernandes whom she treated like her own son was no more!
Writer can be reached at   ajphilip@gmail.com