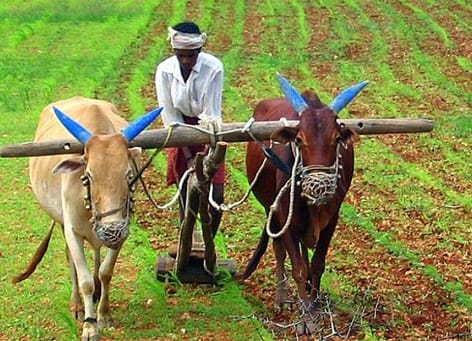 By A Reporter / Chandigarh
The Haryana Government has announced a Rs 4,750 crore waiver on interest and penalty on crop loans. This will benefit around 10 lakh farmers of the state. Chief Minister Manohar Lal Khattar said this while addressing a rally in Bhiwani, Haryana yesterday.
The farmers who have borrowed from Primary Agriculture Cooperative Societies (PACS), District Cooperative Central Banks, Land Mortgage Bank and Haryana Land Reforms and Development Bank will benefit from this decision.
According to the announcement, the farmers whose bank accounts were declared Non-Performing Assets (NPAs) by these banks and were unable to renew their loans will now be able to do so. Mr Khattar said, out of 13 lakh farmers who borrowed from PACS, the accounts of over eight lakh had turned into NPAs. He said, the five per cent penalty imposed on farmers who failed to repay loans taken from PACS will now be completely waived.
The Chief Minister said, around 85,000 farmers had taken loans worth 3,000 crore rupees from the District Cooperative Central Banks. Out of which, accounts of 32,000 farmers involving an amount of 800 crore rupees have turned NPAs. He said, farmers will have to pay two per cent interest for loans less than five lakh rupees, five per cent for loans between 5 lakh to 10 lakh rupees and 10 per cent for bigger loans.