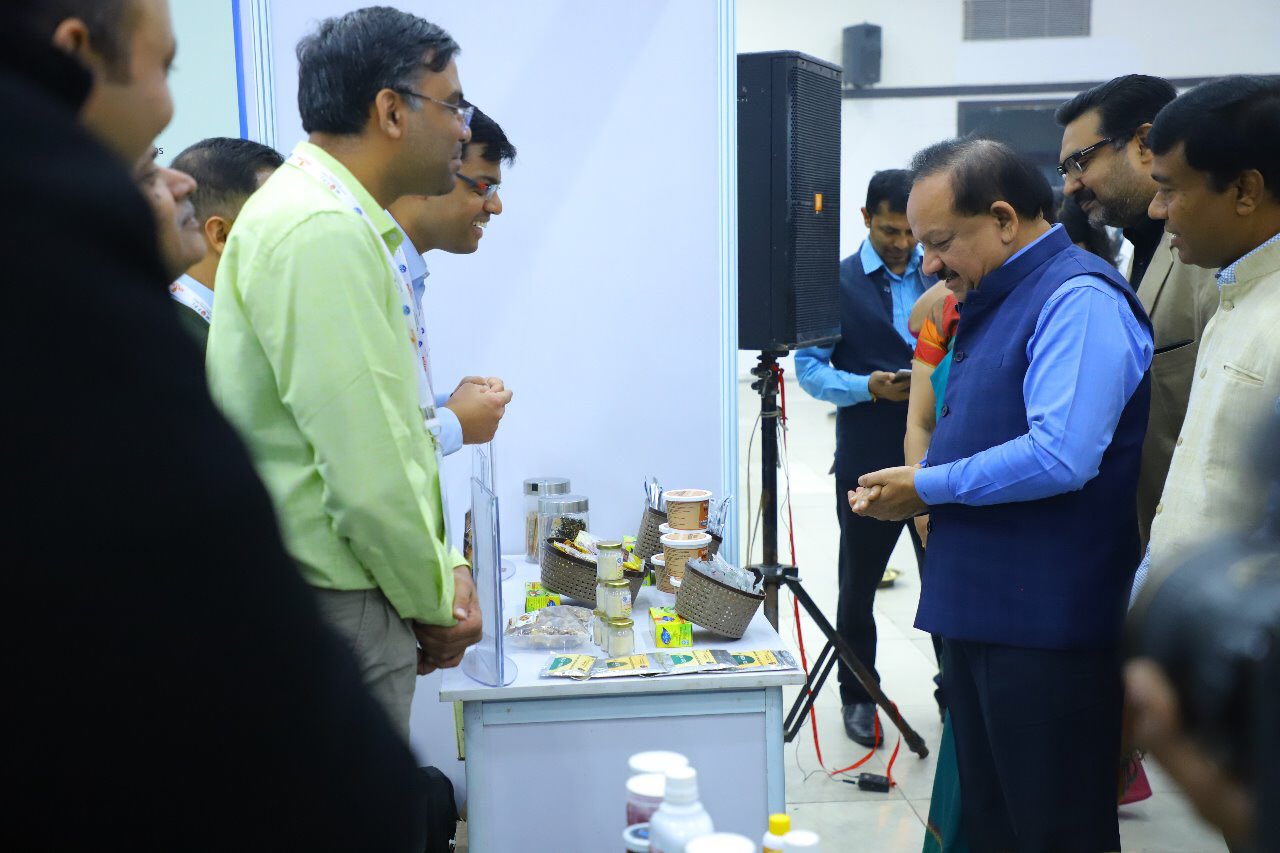 VINIT WAHI / NEW DELHI
Union Minister for Science and Technology Dr Harsh Vardhan today inaugurated an exhibition of Technologies in Food Processing developed by Council of Scientific and Industrial Research.
The exhibition organized in the city showcases CSIR technologies in food sector to the industries and MSMEs. It also highlights the latest research and development being done in the food processing sector in the country.
Talking to journos, Dr Harsh Vardhan urged industries to adopt CSIR technologies developed for food processing sector. He said products developed through these technologies and innovations are cost-effective and healthier for people.