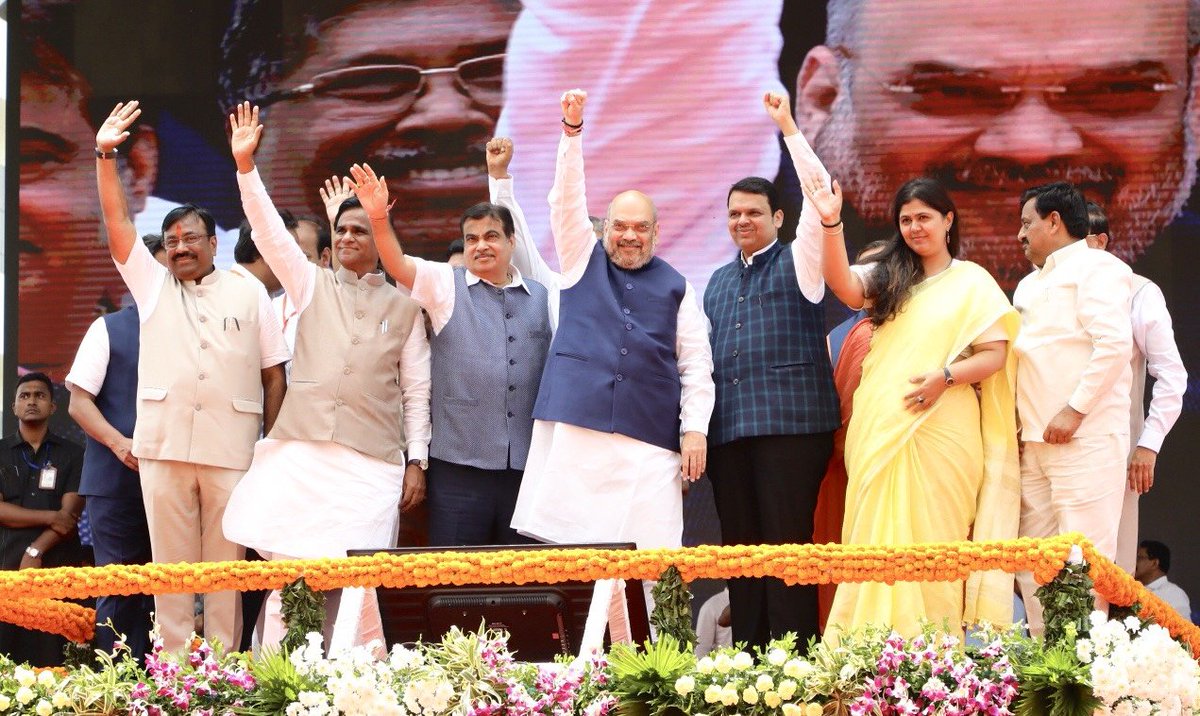 AMN / MUMBAI
BJP President Amit Shah today said that the journey of the party has been a difficult journey and full of sacrifices. He said BJP sacrificed maximum number of its leaders after independence as compared to any other political party.
Mr. Shah was addressing a press conference in Mumbai after the Maha-BJP-Maha Melava on the 38th Foundation Day of the BJP.The party President said BJP is a democratic party and it follows an ideology.
Mr. Shah added that BJP from two MPs in Parliament, has now 330 members in Parliament. He said there are 1600 BJP MLAs in the country today.
Earlier today, while addressing the gathering at the Maha-BJP-Maha Melava rally, Mr. Shah said the Modi government will neither scrap the reservation policy nor allow anyone else to do so.
He also accused the Opposition of not allowing the Budget session of Parliament to function.