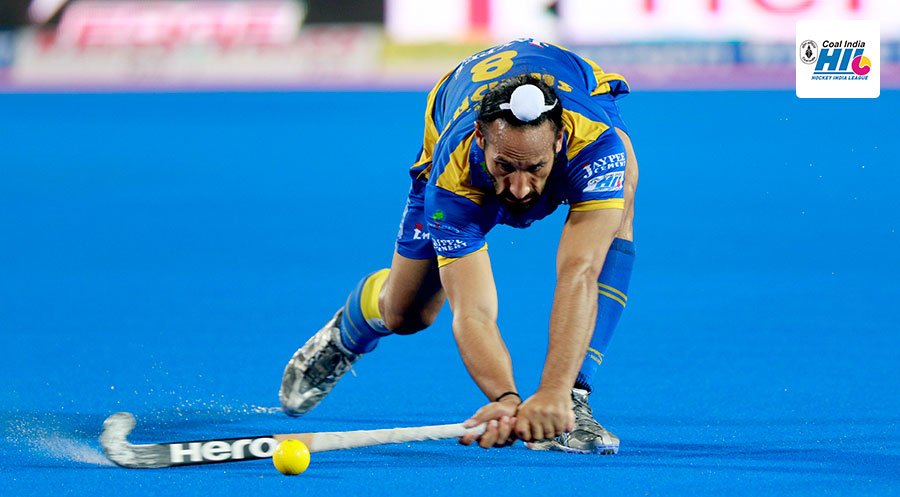 Harpal Singh Bedi/ New Delhi
Former hockey captain Sardar Singh on Saturday disclosed that defeat in the Asian Games at Jakarta shattered him so much that he could not take it any more hence he decided to quit International hockey.
He also expressed his gratitude to cricket icon Sachin Tendulkar for helping him out with his pep talk when he (Sardar) was "down and out".
"Sachin played a very important role in prolonging my playing career, said Sardar adding "Sachin paaji has been an inspiration for me. He helped me a lot in the last 3-4 months, which were tough,"
.
Talking to media persons in New Delhi ,Sardar opened by saying " We had talked big about retaining the Asian Games gold before leaving for Jakarta and I had also announced that i am looking forward to 2020 Olympic Games" Sardar told media persons here ,"but it all changed overnight after we lost to Malaysia"
"I faced a lot of hardships in life but day-by-day it was becoming difficult for me to think over my game. Every night thinking about next day's training, about passes not going well started taking a toll on me mentally," he said.
He maintained that he has no fitness issue "I am fully fitness and could have continued for another couple of years but some how I realized that tension is too much so it was the high time for me to quit"
Sardar also did not agree with a media person who asked whether he was made a scapegoat and asserted that it was his personal decision as mentally he was done with the game.
He also claimed that there was no pressure on him From Hockey India to quit." People also say that I was upset because I was not included in the list of probables for the Asia Cup. Let me tell you it was not a knee jerk reaction,
"In these last 12 years, I have managed a lot of stress but not anymore. It was a hard and difficult decision. I will miss hockey, I will miss those training sessions and the dressing room environment. But every beautiful thing has to end somewhere."
The ace mid fielder's contribution to Indian hockey has been immense. He led the team to regain Asian Games gold in Incheon (2014) besides two bronze medals in 2010 and 2018.
He won two Commonwealth Games silver, a historic silver in the Champions Trophy (2018 Breda), two Asia Cup titles and numerous other trophies.
However he ended his career with a regret – not having won an Olympic and a World Cup medal besides International Hockey Federation (FIH) Player of the Year award
"I always wanted to win the FIH 'Player of the Year' award once but it will remain a dream. I also wanted to win an Olympic and World Cup medal. These will remain as my biggest regrets," he candidly admitted.
The former captain said he will continue to play in European leagues and will try to tie up with best foreign clubs and bring in good coaches for Indian youngsters.
Talking about Sachin Tendulkar's role in extending his career he said " I was feeling low after i was not picked up for Commonwealth Games earlier this year but a telephonic chat Sachin motivated me to work hard towards regaining his place in the national team.
"I sought Tendulkar's advise and his tips worked wonders for me" he said reminding the media persons that he made a successful comeback into the side for the Champions Trophy, where he helped India win a Silver.
There has never been an occasion when he didn't answer my call. After I was dropped from CWG squad, I was very low and called Sachin paaji and asked him what he used to do when he scored 0.
"He counselled me for close to 20 minutes and advised me to forget about criticisms and stay motivated and focussed. He told me to analyse my old videos, play my natural hockey and it helped me in bouncing back," said a grateful hockey maestro,
He however was of the view that at least core players should be given guarantee of their places without putting pressure after a bad outing. "Yes, I do feel there is plenty of pressure on a player. At least 10-11 players should be sure of their places in the team because pressure plays a lot on your mind if you are in uncertainty," he said.
He was of the view that he has left Indian hockey in good shape and the team now needs to do minor corrections and adjustments to be medal contenders in big events.
"When we started, India was around 13 or 14th ranked in the world. We have made giant strides from there in the past 4-5 years. We have started playing semi-finals. But we need to know how to win big games and kill time in the final stages when we are leading," Sardar added.