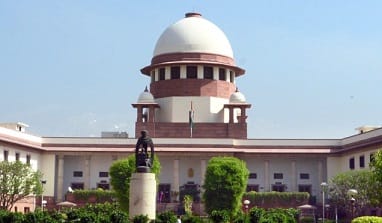 AGENCIES / NEW DELHI
The Supreme Court has reserved its order on the plea of Karnataka rebel MLAs. The Apex Court will now pronounce the judgment tomorrow morning.
During the proceedings, Senior advocate A M Singhvi, appearing for the Karnataka Assembly speaker, told a bench headed by Chief Justice Ranjan Gogoi that the speaker will decide on both disqualification and resignation of the rebel MLAs by tomorrow but the court should modify its earlier order asking him to maintain status quo.
Earlier, Senior advocate Mukul Rohtagi, appearing for the rebel MLAs, argued that the Speaker cannot keep the resignation of these MLAs pending and by doing so he is acting in a partisan manner.
The rebel MLAs told the court that the state government has been reduced to a minority and the Speaker by not accepting their resignations has attempted coercing them to vote for the government during trust vote.
The five more lawmakers have sought from the Supreme Court which is already hearing the plea of ten rebel MLAs, identical relief that Speaker K R Ramesh Kumar accept their resignations as well.
The top court had on Friday restrained the Speaker from taking any decision till today on the resignation and disqualification of the rebel MLAs
Meanwhile, the Assembly Speaker said that he is working in accordance with the Constitution and was performing his duty. Speaking to media in Kolar today, Mr. Ramesh Kumar said that after seeing the verdict of the Supreme Court, he will respond.
On the other hand, Karnataka BJP chief B S Yeddyurappa said Chief Minister Kumaraswamy does not have numbers to prove majority in the Assembly.