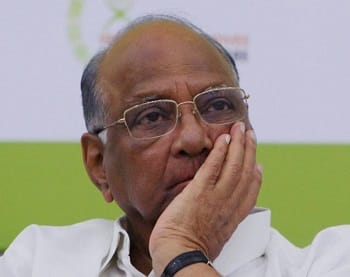 AMN / MUMBAI
The Nationalist Congress Party has claimed that their alliance with Congress and Shiv Sena will form a stable government in Maharashtra.
Refuting media speculation about any possible differences between the parties, NCP Chief Sharad Pawar Friday told reporters in Nagpur that their government will complete its stipulated five-year term.
Ruling out the possibility of any mid-term poll, Mr. Pawar said, the three-party coalition; popularly being called Maha-Shiv Aghadi will provide a development-oriented administration.
Another senior NCP leader and party's Chief Spokesman Nawab Malik said, the Chief Minister's post will go to the Shiv Sena. He said this while speaking to reporters in Mumbai.
On the other hand, BJP State Unit Chief Chandrakant Patil said the party is keeping a close watch on the political developments in the state.