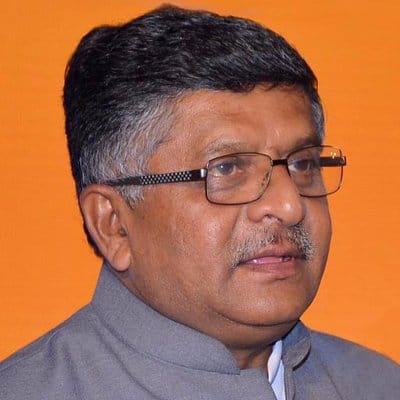 Staff Reporter / NEW DELHI
Union Law Minister and Senior BJP leader Ravi Shankar Prasad today said that the Opposition's resolution against the amended citizenship law must have made Pakistan happy and asserted that the legislation is a chance to expose Islamabad's barbaric treatment of minorities.
Taking a dig at the Opposition, Mr Prasad said, their unity stood exposed as major parties like SP, BSP, TMC and AAP kept away from the meeting. He said, the resolution is neither in national interest nor in the interest of security. It is also not in the interest of those minorities who fled neighbouring countries to escape persecution.
Opposition parties led by the Congress adopted a resolution today demanding that the Citizenship Amendment Act be withdrawn and the process of National Population Register be stopped.
Launching a scathing attack against the Opposition for protesting the CAA, the Union Law Minister said that the Parliament passed the law after thorough debate for two days, in which every political party participated and now it is being said that the Citizenship Act was passed in Parliament in haste. He said, it shows the double-standards of the Opposition.