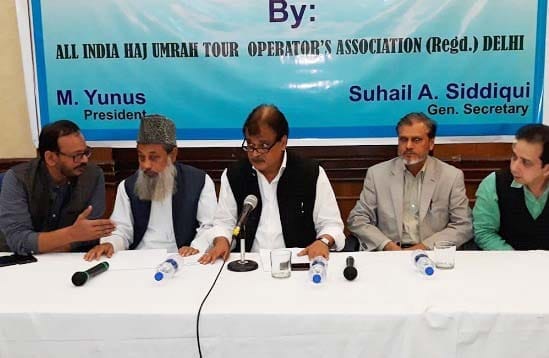 Staff Reporter / New Delhi
All India Haj and Umrah Tour Operators Association, AIHUTOA, a representative body of Haj operators today condemned the statement of the newly appointed chairman of Maharashtra State Haj Committee, Jamal Siddiqui and demanded his immoderate dismissal from the post.
Addressing the media here, president of All India Haj and Umrah Tour Operators Association, Maulana Mohammad Yunus said that the Maharashtra Haj committee chairman's remarks were 'highly condemnable' and he must be removed from the post as he even chastised the then Atal Bihari Vajpayee government which brought the Haj private tour operators (PTOs) under the ambit of the government. He said Mr. Siddiqui's did not have the knowledge of PTOs otherwise he would not have made such an irresponsible statement.
According to reports chairman of Maharashtra State Haj Committee, Jamal Siddiqui recently made irresponsible remarks and used 'un-parliamentary language' against Haj operators. He reportedly called "PTOs as illegitimate offspring of previous UPA government and other offensive words." By this irresponsible remarks, the Maharashtra Haj chairman also castigated then Vajpayee led government too.
Mohammad Yunus said PTOs have been ferrying Indian Haj pilgrims since a long time and they have been selected by the Ministry of Minority Affairs (MOM) after the thorough scrutiny.
Last year the MoM have selected 609 PTOs out of more than 800 PTOs and calling them as "illegitimate progeny'' of the previous government is not only a travesty of fact but also a slap on the face of Minority Ministry, he added. Before 2002, PTOs had been directly dealing with the Saudi Arabia embassy here for Haj and Umrah purpose, he further informed. He said PTOs have been rendering flawless services to pilgrims of Haj & Umrah since a long time.
Hajj is one of the five tenets of Islam. It's every Muslim's desire to perform Haj at least once in his lifetime and performing Haj is obligatory to every sane, financially able and adult Muslim. Last year around 1, 75,000 Muslims from India performed Haj through the Haj Committee of India as well as private tour operators (PTOs).
Besides Maulana Younus, other office-bearers of the organization also addressed the media.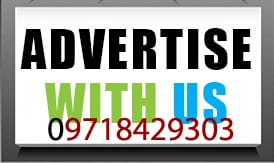 The news is edited by Andalib Akhter