AMN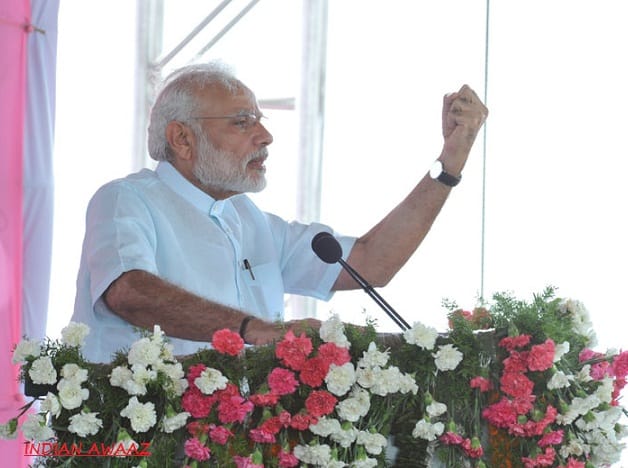 Prime Minister Narendra Modi has said that his government is committed to doubling the farmers' income by 2022. Addressing a large number of farmers at Sahakar Samelan in Amreli, Prime Minister Modi said that Pradhan Mantri Krishi Sampada Yojana has been designed with crores of rupees to increase the income of farmers.
He said that under this scheme, large number of food parks will be set up to give value addition to the farm produce. Mr. Modi said that Pradhan Mantri Fasal Bima Yojana is also designed in a way that it will help and benefit the honest farmers. He appealed the farmers to adopt drip irrigation and save Narmada water for more crops.
Prime Minister Mr. Modi noted that young and new generation has taken over co-operative sector in Amreli, which he said is a good sign. He promised that two main demands of the people of Amreli- broad-gauge railway and National Highway will be fulfilled by his government. Prime Minister also called for blue revolution for maximum use of vast coast line of Saurashtra.
Earlier, Prime Minister Narendra Modi ingurated newly built Amreli Marketing Yard, ultra- modern plant of Amar dairy and Harikrushna Lake in Amreli. Gujarat Chief Minister Vijay Rupani has said that BJP government is committed to the welfare of farmers and series of steps have been taken in this direction.