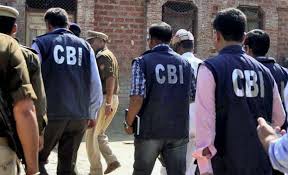 AMN / NEW DELHI
The Central Bureau of Investigation, CBI Thursday conducted searches at five locations in Mumbai and Delhi at the residence of noted lawyer Indira Jaising and offices of Lawyers Collective, a Non-Governmental Organization run by her husband Anand Grover. The agency said, certain incriminating documents have been recovered during searches.
Grover was booked by the agency for alleged Foreign Contribution (Regulation) Act (FCRA) violations in receiving foreign aid. The agency had filed an FIR against Grover and the NGO on the basis of a complaint from the Ministry of Home Affairs (MHA), which has alleged several discrepancies in the utilization of foreign aid received by the group.
According to the complaint of the ministry, which is now a part of the FIR, the group had received foreign aid worth over 32.39 crore rupees between 2006-07 and 2014-15, wherein irregularities were committed that amounted to violation of the FCRA.