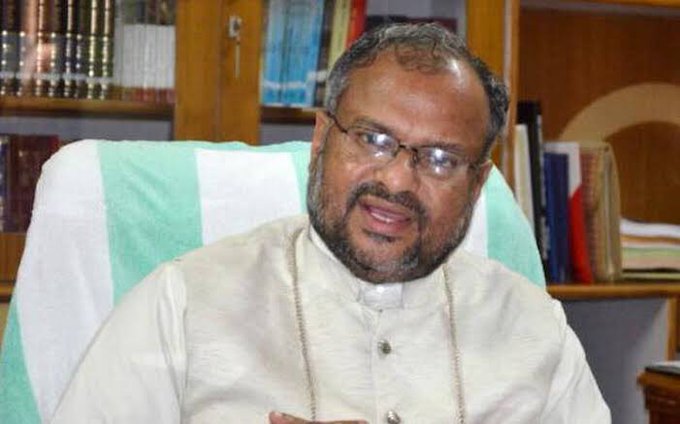 Kottayam (Kerala), January 14
A court in Kerala on Friday acquitted Roman Catholic Bishop Franco Mulakkal of the charges of raping a nun in a convent in the southern state.
As the prosecution failed to produce evidence against the accused, the Additional District and Sessions Court II, Kottayam, acquitted the Bishop.
Mulakkal, 57, was accused of raping the nun multiple times during his visit to a convent in this district when he was the Bishop of the Jalandhar diocese of the Roman Catholic church.
A visibly relieved and emotional Mulakkal, who arrived in the court to hear the verdict, burst into tears, hugged his followers and lawyers, sharing his joy over the verdict.
"Daivathinu Sthuthi (praise the Lord)," Mulakkal said when reporters repeatedly sought his reaction.
Meanwhile The acquittal of Roman Catholic Bishop Franco Mulakkal of charges of raping a nun in a Kerala convent by a court here triggered emotional reactions on Friday as nuns who support the survivor expressed shock and dismay over the verdict and said they would continue the fight till justice is prevailed while the jubilant bishop urged followers to 'praise the lord and be happy'.
A group of nuns of Kuravilangad Convent here, who have been standing with the survivor in her fight, were on the verge of tears when they said they were yet to believe such a verdict came out from the court and they did not know what has happened.
The survivor and her supporters stay in the Kuravilangad convent in this south Kerala district.