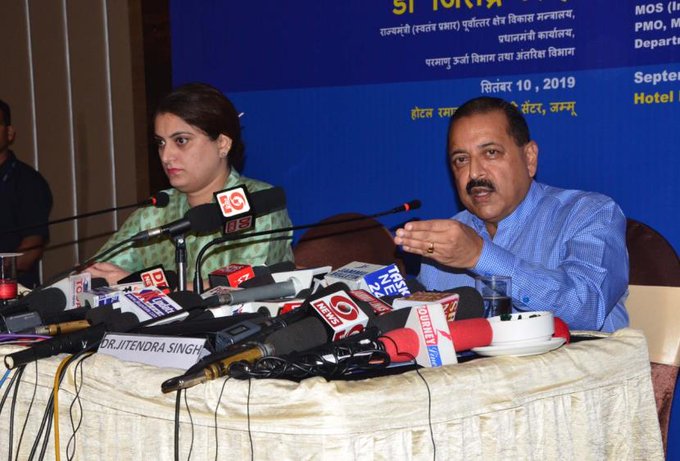 AGENCIES / JAMMU
Union Minister Dr. Jitendra Singh has said that abrogation of Article 370 is the biggest achievement of the Modi government in the first 100 days of it is the second term.
Addressing media in Jammu, Mr. Singh said that it is the citizens of Jammu and Kashmir who know the importance and value of abrogation of the Article 370.
He said, abrogation of Article 370 will help in industrial growth, employment generation and improvement in the health sector and people will get freedom from family rule. Dr. Jitendra Singh said that common man in the streets of Kashmir is rejoicing over the abrogation of Article 370 and it is a handful of families who are crying over it.