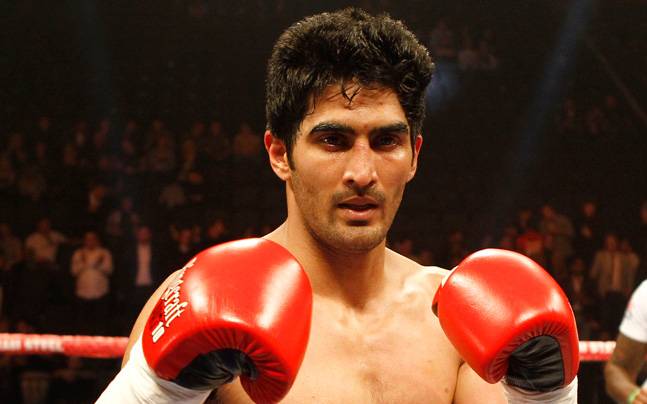 Boxer Vijender Singh remained an unstoppable force, clinching a Technical Knockout over Mike Snider on his debut in the US professional circuit at Newark in US.
The 33-year-old from Haryana prevailed in four rounds for his 11th consecutive victory in the circuit.
The triumph came in the second minute of the fourth round when Vijender cornered Snider with a flurry of straight punches, prompting the referee to stop the bout in the Indian's favour. This was Vijender's eighth knockout win in all.