ENGLAND ARE THE WORLD CHAMPIONS!
England beat New Zealand in all-time classic World Cup final
A World Cup final has just been tied off 50 overs, tied off the Super Over, and decided by superior boundary count.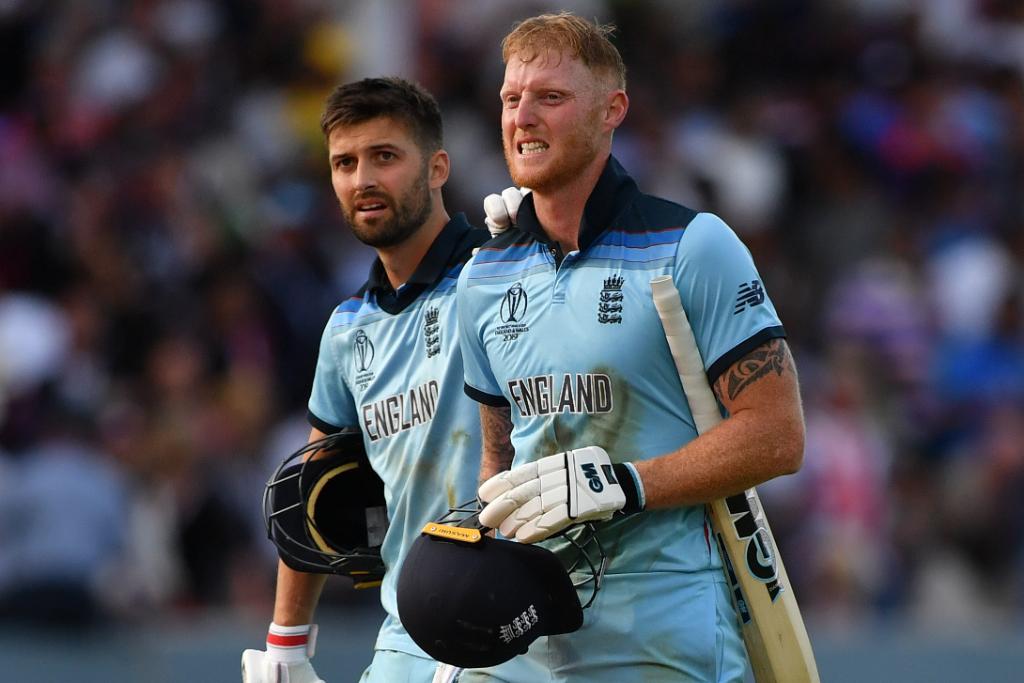 England won the Cricket World Cup for the first time as they beat New Zealand in a dramatic super over in one of the most exciting matches in cricket history.
Both sides scored 241 from their 50 overs, meaning they had to bat again for six balls each.
England scored 15 in their super over. With two runs needed from their final ball to win, New Zealand batsman Martin Guptill scored one before being run out.
That meant the super over scores were tied, and England won the title after a wait of 44 years on the virtue of having scored more boundaries in the match.
Summary
England become world champions for first time after incredible final goes to super over
Eoin Morgan's men victorious by virtue of having scored more boundaries (super over was tied)
England batted first in super over – Stokes (8*) and Buttler (7*) post 15-0
New Zealand post 15-1 – Neesham 13, Guptill 1
Wood run out off final ball of England's innings, meaning scores were tied
Stokes (84*) and Buttler (59) put on 110 after England fell to 86-4 in chase of 242
Latham's punchy 47 lifts NZ to 241-8; Nicholls only NZ batsman to pass 50