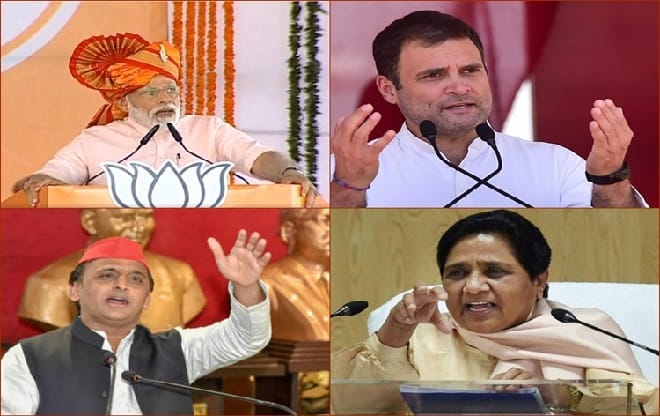 AMN: WEB DESK
Electioneering for the remaining phases is gaining momentum with the various political parties holding rallies and roadshows. Addressing an election rally in Nandurbar in north Maharashtra, Senior BJP leader and Prime Minister Narendra Modi asked the people to vote for a strong government at the Centre under his leadership. Mr Modi said taking decisive decisions becomes easier if there is a strong government.
He pledged that Pradhan Mantri Kisan Yojana will be extended to all farmers. He assured tribals that reservation given to them will not be fiddled with. He added that their land will not be touched.
Addressing a rally at Udaipur in Rajasthan this evening, Mr Modi said the NDA Government has shown that running an honest government is possible in the country.
He said his government has taken decisive action against terrorism. Mr Modi said the previous UPA government pressured banks to give loan to millionaires, but his government provided loans to the poor, tribals and youth under the MUDRA scheme.
On the other hand, Congress President Rahul Gandhi said the Central government tried to stop development work initiated by Congress government in his constituency Amethi.
Addressing public rallies in Amethi, Raebareli and Barabanki, Mr Gandhi said if Congress comes to power at the Centre, 72 thousand rupees will be credited to bank accounts of the poorest 5 crore women in the country.
Samajwadi Party chief Akhilesh Yadav also said that BJP governments at the Center and Uttar Pradesh have stopped the works initiated by his government. He was speaking at a public rally in Kheeri district. He said Congress is worried about its own future.