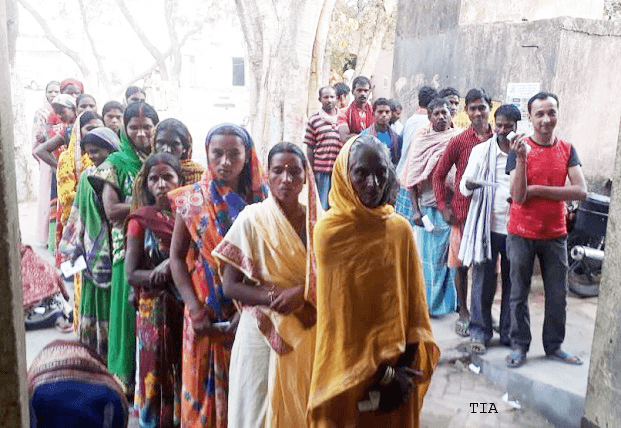 AMN
Polling is underway for the third phase of Lok Sabha elections for 116 constituencies spread over 13 states and 2 Union Territories. Polling is also underway in one district of Anantnag Parliamentary Constituency of Jammu and Kashmir. While voting in the remaining 3 districts will be held in 4th and 5th phase.
Single phase polling is being held for 26 parliamentary constituencies of Gujarat, 20 constituencies of Kerala, two in Goa and one each in Dadra and Nagar Haveli, and Daman and Diu. Voting is also in progress for 14 seats each in Maharashtra and Karnataka; 10 in Uttar Pradesh; seven in Chhattisgarh; six in Odisha; five each in Bihar and West Bengal, and four in Assam.
Voting is also taking place in Tripura East Parliamentary Constituency today where polling was postponed due to security reasons in second phase. People are also exercising their franchise in bye-polls for 4 assembly seats in Gujarat and 3 in Goa. Elaborate arrangements have been made to ensure peaceful conduct of polls.