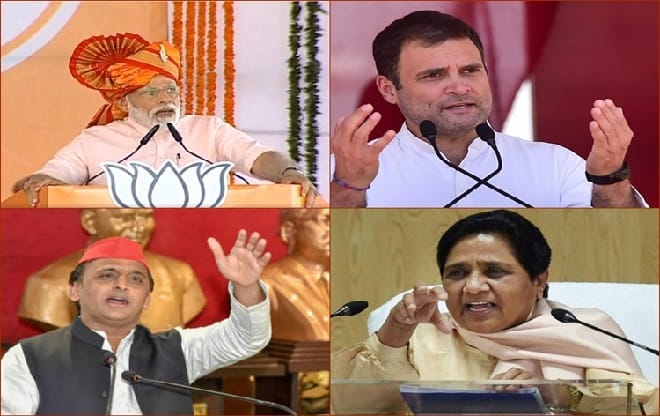 AGENCIES / WEB DESK
Election Commission has made all arrangements for voting in 116 Parliamentary constituencies under the third phase of general elections on Tuesday. These constituencies are spread over 13 States and two Union Territories.
Voting will take place for all 26 constituencies in Gujarat and 20 in Kerala; 14 each in Maharashtra and Karnataka; 10 in Uttar Pradesh; seven in Chhattisgarh; six in Odisha; five each in Bihar and West Bengal; four in Assam; two in Goa; one each in Jammu and Kashmir, Dadra and Nagar Haveli, Daman and Diu and Tripura.
In Uttar Pradesh, the important constituencies going to polls in this phase include Moradabad, Rampur, Sambhal, Firozabad, Mainpuri, Bareilly and Pilibhit.
In Bihar, the political fate of 32 candidates, including five women will be decided in this phase.
In Gujarat, 371 candidates are in the fray for the Lok Sabha seats while 45 candidates are contesting in by-polls on four assembly seats.
In Maharashtra, 249 candidates, including 19 women are contesting. High-profile seats going to the polls are Baramati where from NCP leader Sharad Pawar's daughter Supriya Sule is seeking re-election. Senior Congress leader Radhakrishna Vikhe-Patil's son Dr. Sujay Vikhe-Patil is contesting on a BJP ticket from Ahmednagar.
In Kerala, 227 candidates including 23 women are in the fray for the 20 Lok Sabha seats. There are 24,970 polling stations. Chief Electoral Officer has said that all arrangements are in place for peaceful voting. More than 2 crore 61 lakh voters are eligible to cast their votes in the state. All eyes are on the Wayanad constituency from where Congress President Rahul Gandhi is contesting.
Today was also the last date for withdrawal of nominations for the fifth phase.