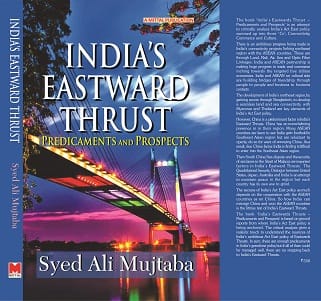 By Staff Reporter
'India's Eastward Thrust – Predicaments and Prospects' a new book by Dr Syed Ali Mujtaba released here recently amid gracious gathering.

Releasing the book former External Affairs Minister, Salman Khurshid said India's 'Act East' policy is an extension of some serious efforts made by the Congress government through its 'Look East' policy.

Khurshid said that commerce and other interests' has taken over the human relationship that binds India with Southeast Asia in the new 'label' Act East policy.
Professor Emeritus SD Muni of Jawaharlal Nehru University talked about ancient links between India and Southeast Asia and said that the Act East policy has only speeded up the process of connecting India with Southeast Asia.
Veteran journalist Ved Pratap Vaidik, former Editor Navbharat Times who courted controversy meeting Hafiz Sayeed in Pakistan, gave a lucid account from his personal experience of his visits to many Southeast Asian countries. Speaking on India's imprints in South East Asian countries, he talked about Angkor Wat, Hindu temple complex in Cambodia, larger than life size statues of Buddha in Thailand and about Bali Island where largest number of Hindu population live in Indonesia.
Pravin Sawhney, Editor of 'Force', a magazine on national security, talked about China factor in India's eastward thrust. He said there is no competition between India and China and the only option for India is to seek cooperation with China pursing Act East policy. "With Chinese shadow looming large on ASEAN, New Delhi must manage China through cooperation," the defense journalist who was earlier the South Asia correspondent of Jane's International Defence Review in New Delhi said.
All the speakers were equivocal in praising the author Dr Syed Ali Mujtaba, a senior journalist and the Head of the Department, Visual Communication, Guru Nanak College, Chennai, in bringing out such a timely book.
According to the author, 'India's Eastward Thrust – Predicaments and Prospects', there are enough predicaments in India's Act East policy, but there are abundant prospects. The author said there are three 'Cs' in India's Eastward Thrust – Connectivity, Commerce and Culture.
As far as connectivity, there are several projects underway linking India with ASEAN through land, rail, optic fiber, Air and Sea routes and all of them are ambitiously progressing. With regard to commerce, India and ASEAN trade partnership is inching towards a five trillion economy. On cultural side, the people to people contact is bridging the social and cultural gap between the two regions,' he added.
The book India's Eastward Thrust – Predicaments and Prospects' primarily attempts to analyze India's Act East policy threadbare India's relationship with Southeast Asian countries. It is published by Mittal Publications, New Delhi and any inquiry about the book can be sought at Email: info@mittalbooks.com.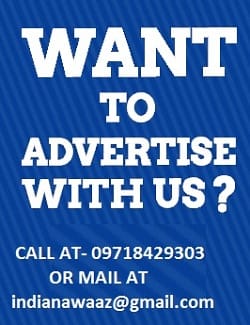 ---