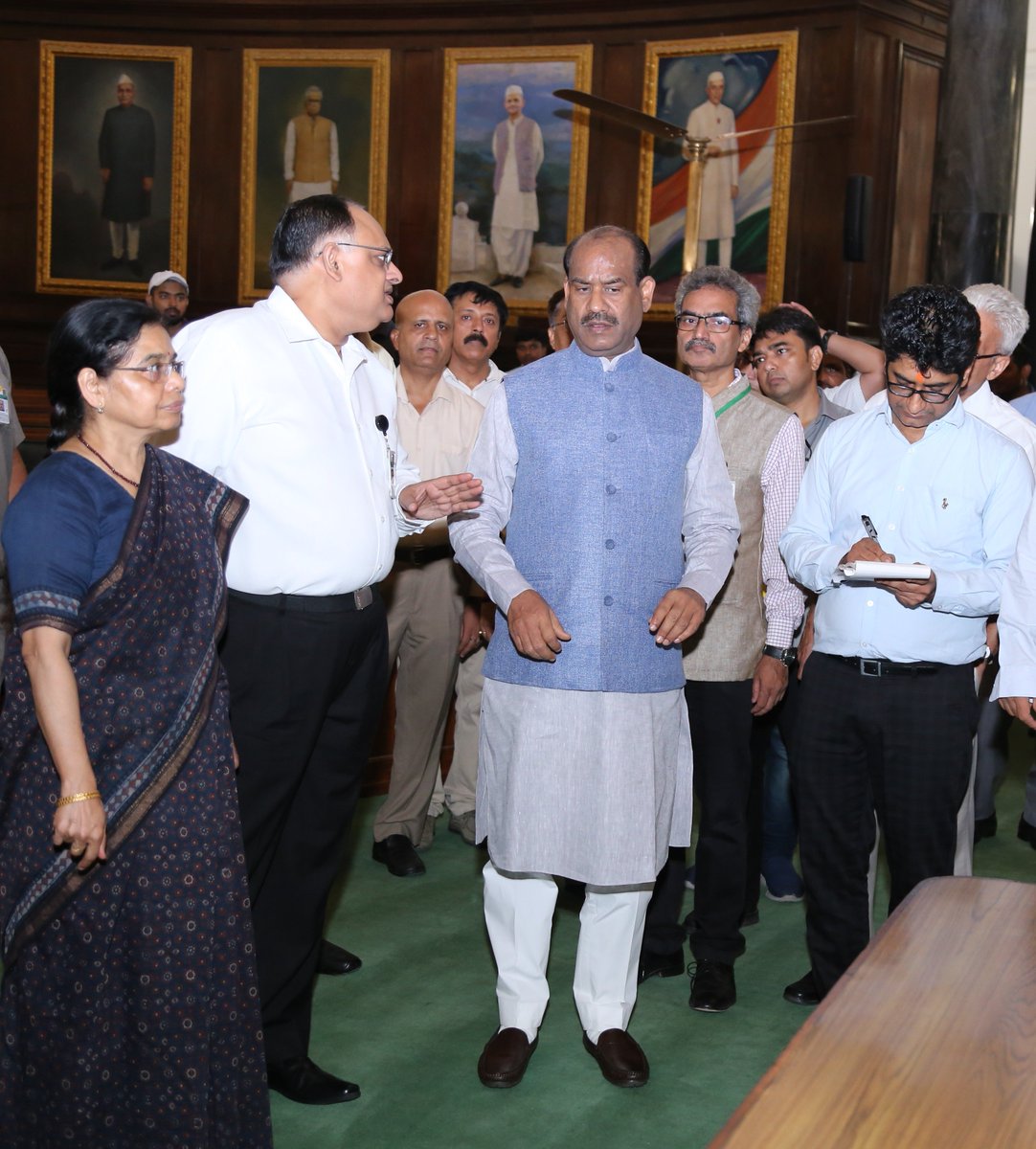 AMN / New Delhi (Parliament House)
Lok Sabha Speaker Om Birla, who conducted an inspection of Parliament House Building Tuesday, has stressed that the level of cleanliness and upkeep of Parliament House Complex should be of highest standard. During the inspection, he made several observations on the upkeep of specific parts of the building, besides directing authorities responsible for civil, electrical and other works to gear up, in mission mode, to bring about a positive transformation in the maintenance of the Complex. He said that the agencies concerned should ensure that the changes and the new look harmonizes and blends with aesthetical set up of Parliament.
Later, chairing a meeting of the senior officers of the Lok Sabha Secretariat and CPWD, Mr Birla directed that Nodal Officers should be appointed for different buildings of the Parliament Complex. The Nodal Officers will prepare proposed plans for renovation of the buildings. He directed that senior authorities of CPWD should also be invited to seek their views and to study the feasibility of arranging adequate funds for maintenance and renovation.
He further directed that the work relating to the lighting in the exterior of Parliament Complex should be in sync with international standards. For this, a detailed plan for overall review of lighting arrangements in the Complex may be prepared on top priority.