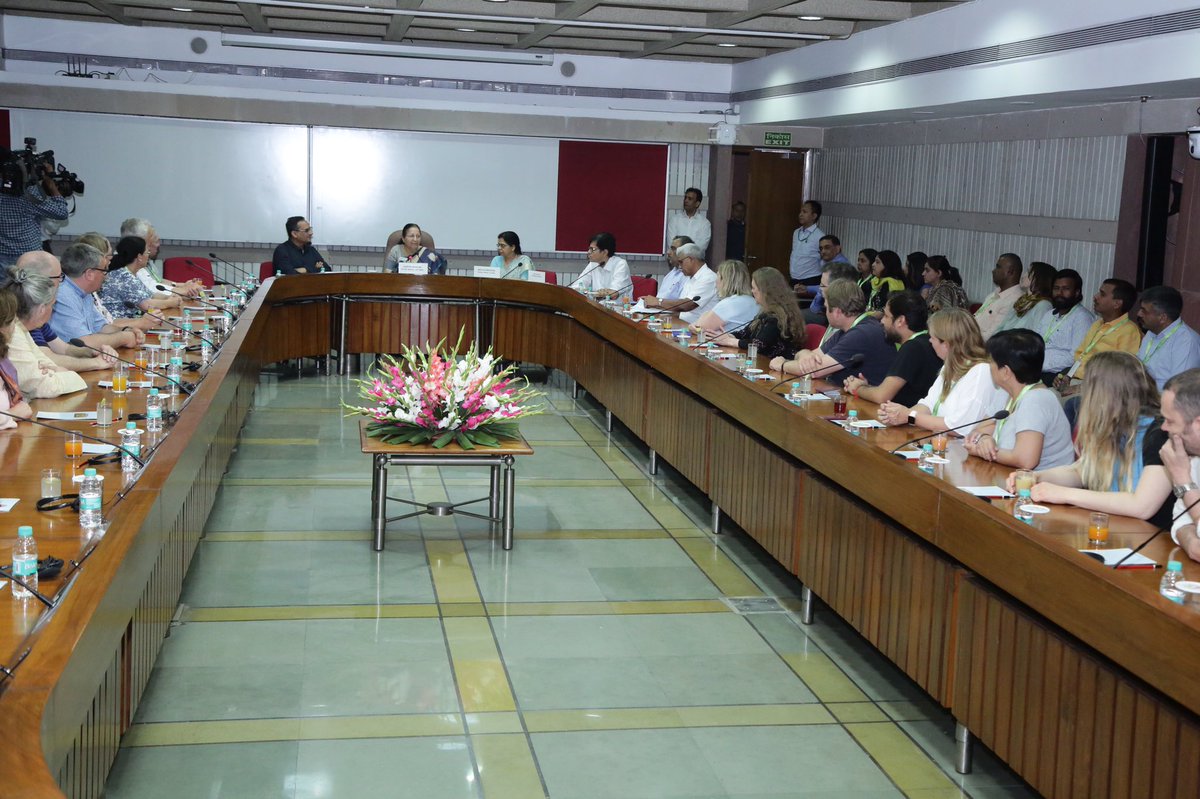 By A Correspondent / New Delhi
A delegation attending the International Social Survey Programme 2019 called on Lok Sabha Speaker Mrs Sumitra Mahajan in Parliament Library Building today. Welcoming the delegation, Mrs Mahajan said that there is a lot of growing interest in India, particularly during election times, in the opinion polls and social surveys.
Noting that such social survey programmes are doing a valuable social service by gauging public opinion in diverse areas, Smt. Mahajan observed that they provide a good amount of data which can help the policy makers in incorporating them in governmental programmes to achieve the desired results. Mrs Mahajan also exchanged ideas with the delegates about the efficacy of such social surveys abroad. In response, the visiting delegates thanked the Lok Sabha Speaker and expressed the hope that India's association with the ISSP will bring many technical benefits to its institutions, thereby further aiding policy and law making.
The ISSP (International Social Survey Programme) is a global organisation having members from over 40 countries that conducts annual surveys on diverse topics relevant to social sciences. Team C-Voter represents India at the ISSP.