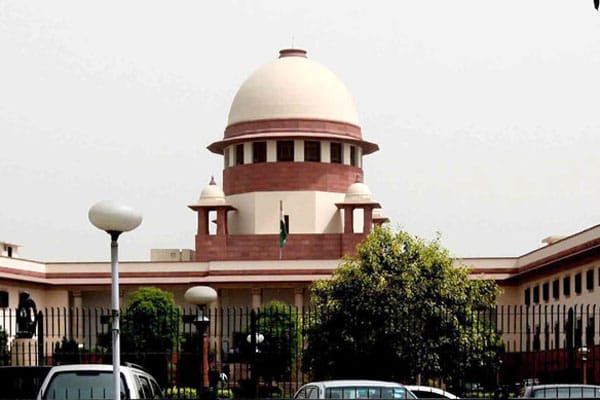 Our Correspondent /New Delhi
The Supreme Court today asked the Centre to conduct NEET examination for medical course in Urdu as well from academic year 2018-2019 onward as it ruled out holding the entrance exam scheduled for May 7 for current year.
At present the NEET is conducted in English, Hindi, Gujarati, Marathi, Kannada, Telegu, Tamil, Bengal, Oriya and, Assamese.
The bench of Justice Dipak Misra, Justice A.M.Khanwilkar and Justice Mohan M. Shantanagoudar directed the holding the NEET in Urdu medium also after the CBSE told the court that it was extremely difficult to hold the exam in Urdu this year.
"We direct the Union of India to include Urdu as a language in NEET examination from academic session 2018-19 onwards," the bench said in its order as it was told that Urdu as a medium of examination would be introduced from the next academic year.
The possibility of holding the supplementary exam for admission to the current academic year too was ruled out.
The top court order came on a petition by filed by the Students Islamic Organisation of India (SIO).
The Supreme Court on  first week of March had directed Union Government, Central Board of Secondary Education (CBSE), Medical Council of India (MCI) and Dental Council of India (DCI) to respond to a plea asking to include Ur
du as one of the languages in which National NEET is to be conducted.
The solicitor general had on March 31 told the Supreme Court that SIO, the students' body seeking NEET examination in Urdu language has accused the Centre government of being communal.
The submission was made while referring to the affidavit filed by SIO through its national secretary Thouseef Ahamad.
"As the language is associated with Muslim, the government functionaries are prejudiced and biased and have deliberately excluded the Urdu language as medium for the NEET exams," the affidavit said.
SC asked to take back the statement against government as "Selective Discrimination" but Ravinder S Garia, advocate on behalf of SIO argued and said it's a selective discrimination with Urdu language and refused to withdraw the affidavit, said a press release from SIO.