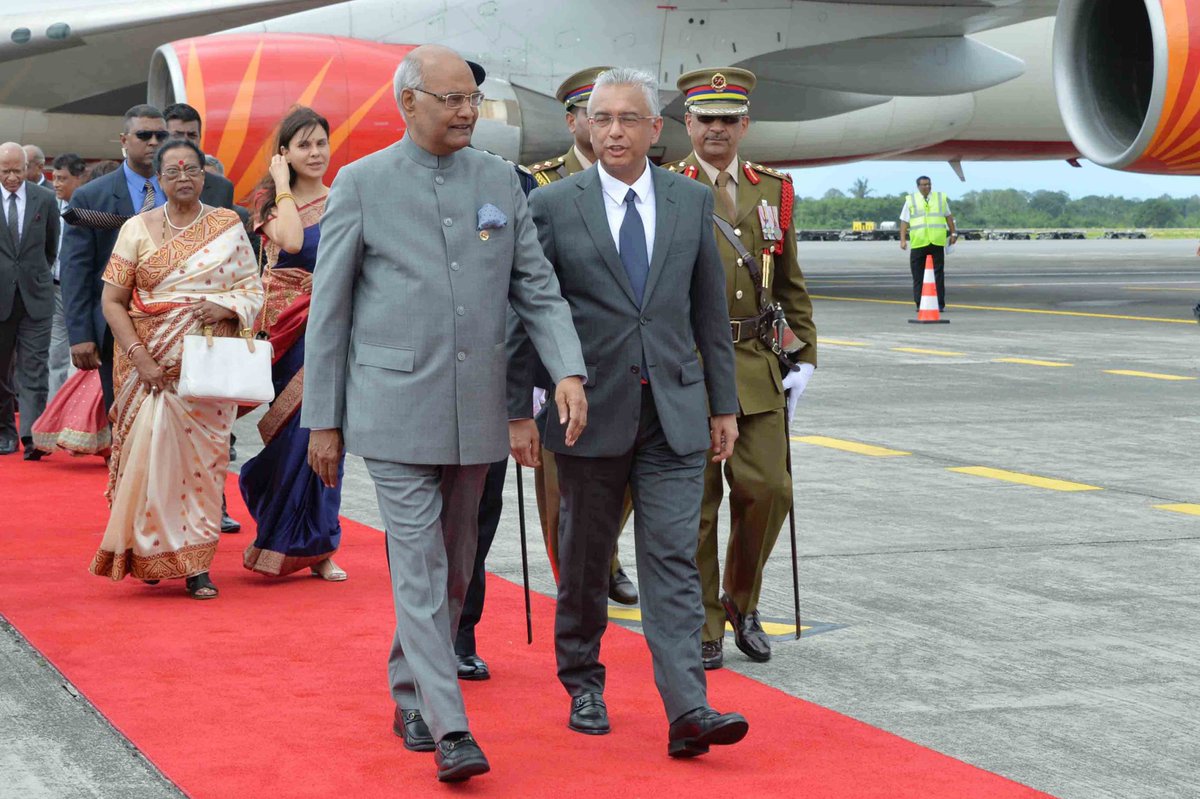 AMN
President of India, Ram Nath Kovind today asked Indian diaspora in Mauritius to become living bridge between the two countries.
Addressing Indian diaspora and youth at Gandhi Institute in Port Louis, the President said, the Indian community in Mauritius comprises those who trace their roots to different states ranging from Bihar to Tamil Nadu.
Stressing that there is much to be learnt from one another, Mr Kovind asked the youth to plug into the local network of the states where they come from.
Praising the island nation on its sanitation record, Mr Kovind said, Swachh Mauritius is in many ways a model for Swachh Bharat.
He also said, India and Mauritius can share developmental and economic experiences in agriculture and dairy farming, tourism and textiles, coastal zoning and urbanisation, and skilling and education.
Amid applause, he also spoke in Bhojpuri and Mauritian language. Earlier on Sunday evening, the President held talks with his Mauritian counterpart Ameenah Gurib-Fakim.
He reached Port Louise on a state visit to Mauritius to a very warm welcome Sunday afternoon.
He was received at the airport by Mauritian Prime Minister Pravind Kumar Jugnauth, Leader of Opposition Xavier Luc Duval and Chief of Justice, Justice Keshoe Prasad Matadeen.
He was accorded ceremonial guard of honour.
Mr. Kovind is accompanied by Minister of State for Family Welfare Ashwini Kumar Choubey and members of Parliament, Vijila Satyanath, Hukum Dev Narayan Yadav, Manoj Tiwari and R.Radha Krishnan.
Prime Minister Pravind Kumar Jugnauth is hosting a banquet in the honour of the President.
In the second leg of his five-day tour, the President will visit Madagascar.