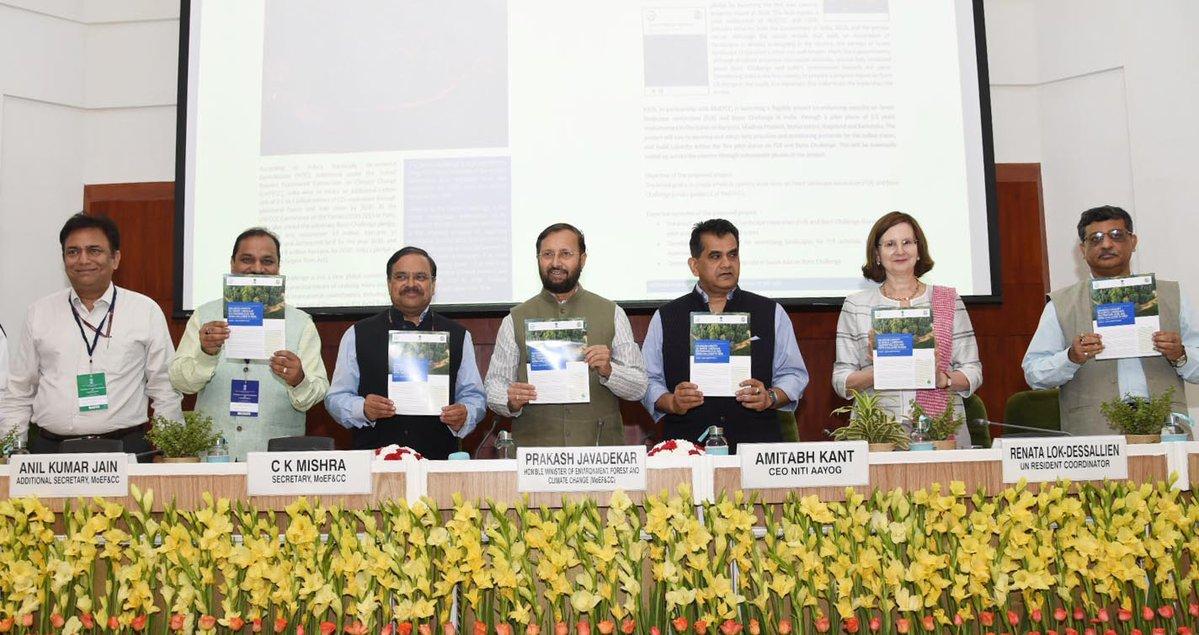 AMN
Today is the World Day to Combat Desertification and Drought. The day is observed to promote public awareness of international efforts to combat desertification. This year the theme is "Let's Grow the Future Together".
On the occasion, Minister for Environment, Forests and Climate Change Prakash Javadekar said in a message that people can realize the land's full potential by turning its degradation into restoration. He said, healthy and productive land can bring not only environmental but also significant economic gains.
The Minister said, the Day is a unique occasion to remind the global community that desertification can be effectively tackled and that solutions are possible with the community participation and cooperation at all levels. Later addressing a function on the occasion in New Delhi, Mr Javadekar said, India will set an example in combating the desertification and cooperate with the world in this direction.
He also listed out government's initiatives per drop more crops, soil health card and neem coated urea for farmers to increase the area of cultivated land. He emphasised the need for proper water management. The Minister said, in the last five years forest cover in the country has increased and the government is committed to improving it further.
During the event, Mr Javadekar also launched a logo of COP-14 which will be held in India in September this year. In his address, NITI Aayog CEO Amitabh Kant reiterated the government's commitment for the betterment of farmer as well as environment protection.