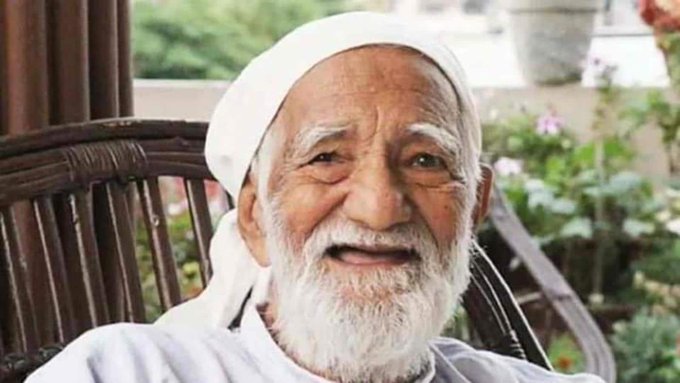 AMN / WEB DESK
Veteran environmentalist and pioneer of the Chipko movement,Sunderlal Bahuguna passed away on Friday at the AIIMS in Rishikesh after battling Covid-19. He was 94. Bahuguna, who led protests against the felling of trees in the Garhwal Himalayas and opposed the construction of the Tehri Dam, was admitted to AIIMS in Rishikesh on May 8 for treatment of Covid-19. His condition deteriorated on Thursday night and he succumbed to the deadly virus at 12:05 pm on Friday.
Condoling the death, President Ram Nath Kovind said his departure marks the end of a glorious chapter in the field of conservation. "A 'Padma Vibhushan' awardee, he was a Gandhian to the core. A legend in his own right, he made conservation a people's movement. My condolences to his family and admirers," President Kovind said.
Prime Minister Narendra Modi termed Bahuguna's demise a monumental loss for the nation. "He manifested our centuries-old ethos of living in harmony with nature. His simplicity and spirit of compassion will never be forgotten. My thoughts are with his family and many admirers. Om Shanti," PM Modi said.
What was Chipko Movement
The Chipko movement was a Gandhian form of protest against deforestation by locals in the Himalayan region. To stop deforestation, locals – primarily women – would make circles around trees and stop men from cutting them down.
The first Chipko action took place in April 1973 in Mandal village, now in Uttarakhand, and spread over the next five years to many Himalayan districts.
The movement sparked after the government decided to allot a plot of forest area in the Alaknanda valley to a sports goods company.
With the help from a local NGO, the women of the area went into the forest and formed a circle around the trees, protecting them from the men who came to cut down the trees.
The women kept an all-night vigil, guarding their trees until all of them left. By then, the news of this movement had spread to nearby villages and more people joined in.
The success achieved by this protest led to similar protests in other parts of the country.
Sunderlal Bahuguna, who was leading the movement, appealed to then Prime Minister Indira Gandhi to implement a ban on cutting down the trees. His appeal resulted in a 15-year ban on chopping green trees in 1980.
The following year, the government wanted to honour his efforts by awarding him the title of Padma Shri, but he turned it down. In 2009, he was honoured with the Padma Vibhushan.