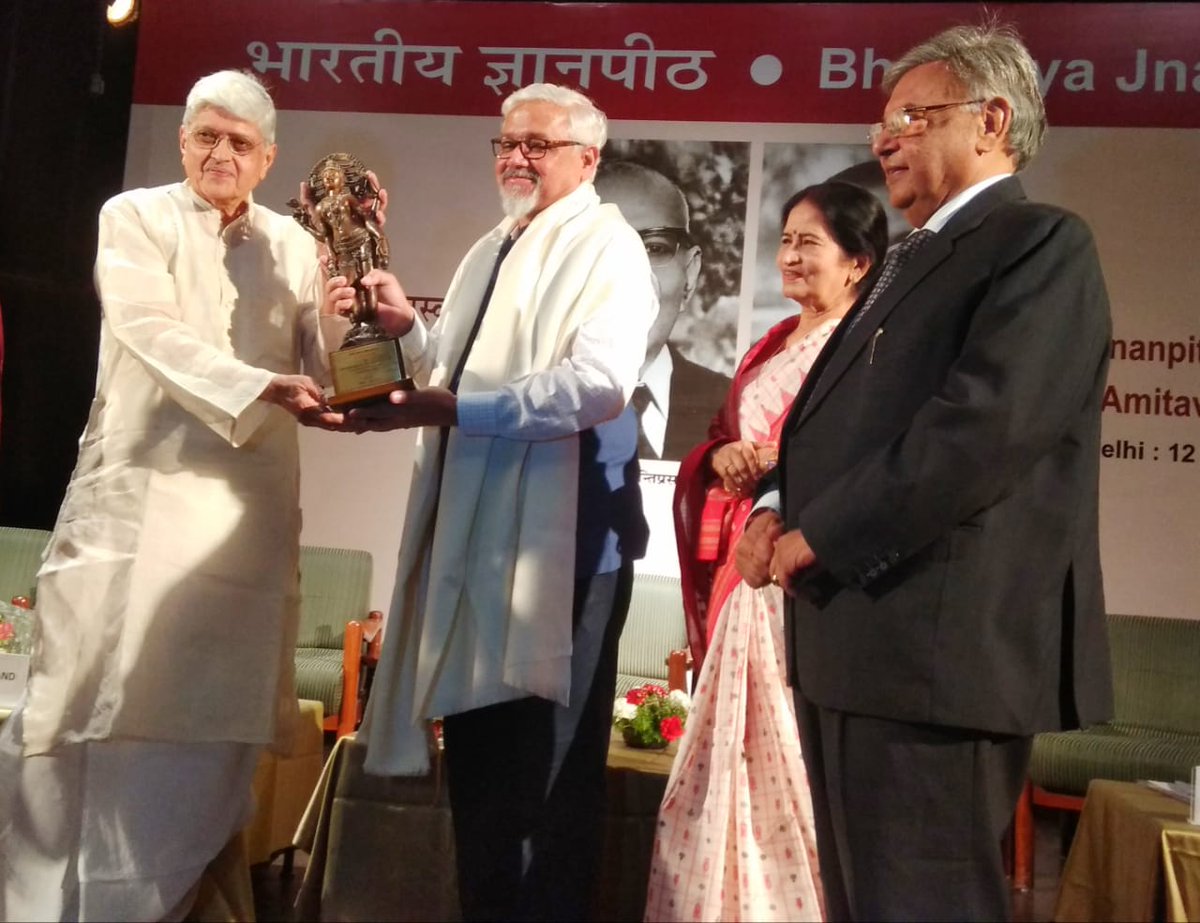 AMN
Renowned English writer Amitav Ghosh was conferred the 54th Jnanpith award for the year 2018. The award was given for his outstanding contribution in English. Former Governor of West Bengal Gopal krishna Gandhi presented the award to Mr Ghosh at a function here today.
Mr Ghosh is the first English writer to get this award. The works of Amitav Ghosh portray a vast range of subjects. After receiving award , Amitav Ghosh said, Jnanpith is very special award in India and it's the first time English has been recognized.
Born in Kolkata, Ghosh who spent his formative years in India, Bangladesh and Sri Lanka has studied in Delhi, Oxford and Alexandria. He has earlier won the Sahitya Akademi Award for his much-loved novel, The Shadow Lines (1988).
Ghosh's debut novel, The Circle of Reason revolves around Alu, an orphan, whose journey spans across many years and continents. Alu's foster father enlists him as a soldier to fight against the forces, but he is soon suspected of terrorism and is being forced to run away from his village. He travels from Calcutta to Goa and boards a fishing trawler that illegally ships immigrants to Africa, while being chased by a police officer all this while. The novel has historical as well as mythological elements, and Ghosh won the Prix Medici Etranger Award for this book.