Jamiat vs Dr Rajeev Dhawan saga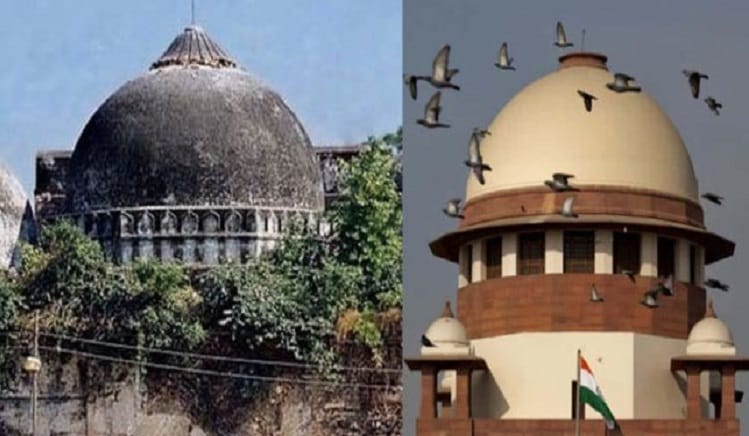 By M. Burhanuddin Qasmi
I was trying to have a sense of media coverage by scanning prime time news, talk shows and debates which were going on at various national news channels about Jamiat vs Dr Rajeev Dhawan saga, on 3rd December 2019.
A whole mess is created for Muslims by the haste from Jamiat Ulama-e Hind (A) and because of lack of communication or joint efforts in Muslim organizations. This was unexpected and utterly mistimed.
Very serious and irreparable damage is already done to the moral standing of Muslims parties who have been fighting cases for Babri since past decades. Their conviction is put at stake and genuinely it is. The goodwill feeling about the review petitions against the Supreme Court judgment on Babri Masjid-Ram Janambhomi title suit is harmed by this uncalled for overturned of Jamiat.
Not to speak of certain shouting TV boxes in the guise of media, almost all channels were united in terming the removal of Dr. Dhawan from the Babri case in this stage as "betrayal". We cannot term this act of Jamiat as betrayal nor it was from Muslims in general. However, I watched the interviews of senior counsel Dr Rajeev Dhawan and senior advocate Mr Mahmood Paraacha on NDTV.
Having had this incidence in hand, Mr. Paraacha seems to have earned a free license to vomit poison against his rival Muslim lawyers in the SC and his former client – Jamiat. Both Jamiat and All India Muslim Personal Law Board (AIMPLB) were equally in his line of fire. His comments were as bad as the act he was talking about.
On the other hand, along with all TV based "nationalists," infamous Mr. Rizvi of Lucknow seems to be living on cloud nine. He has been shouting about everything afresh which may insult Muslims as a community.
Who is responsible for all these?
Why this ugly scene is allowed to crop up at all? Was Dr. Dhawan merely an advocate in this case? Are Indian Muslims intellectually bankrupt?
At present, Muslims are divided into four major groups about Babri case. One group wanted to gift the masjid to the opposing party even before the judgment and after the judgment they are very happy to own 5 acer land in exchange of the Babri Masjid. The second group of Muslims is not happy about the judgment and it is against receiving the 5 acer land in exchange of the Babri Masjid. However, this group doesn't find merits in going for a review petition against the SC judgment. The third group doesn't find the SC judgment on merits at all. It has already decided to file review petitions against the SC judgment on Babri case as last legal mean available to citizens of India.
Unfortunately, the fourth and newest group is physically surfaced today out of the third one, which has downed a man who has been either helping or fighting for the cause of justice through Babri cases in India since 1994, that too free of professional charges. This, I think, is a serious issue for intra-community unity as well as smart handling of major problems on intellectual level.
Although AIMPLB acted swiftly and announced that it would keep Dr Dhawan as it's counsel in review petition and by the evening Jamiat has also retreated its withdrawal or "sacking" stand vis-a-vis Dr Dhawan by issuing press statements, yet the senior and one of the most experienced counsels in this case Dr Rajeev Dhawan may not be available for any of the parties going for reviews, be it the Board or the Jamiat, as he has stated today during his interview with NDTV.
He repeated the term "sacked" in his TV interviews as well as his formal letter addressed to Jamiat Ulama-e Hind's (A) advocate on record Mr. Ejaz Maqbool, dated 2nd December 2019. He was hurt and upset, so are many Muslims too.
It is hard to comprehend as why the Jamiat angered a person who is proven to be a man of principles and uncompromising nature when it comes to fight for constitutional values and rights of citizens of India?
Dr. Dhawan has been a hero and he will remain so. Muslim organizations which already resolved to go for revision of the SC judgment are once again evenly divided and the division is badly exposed this time. This will weaken their position in the Court as well as among common Muslim masses.
The author is editor of Eastern Crescent.