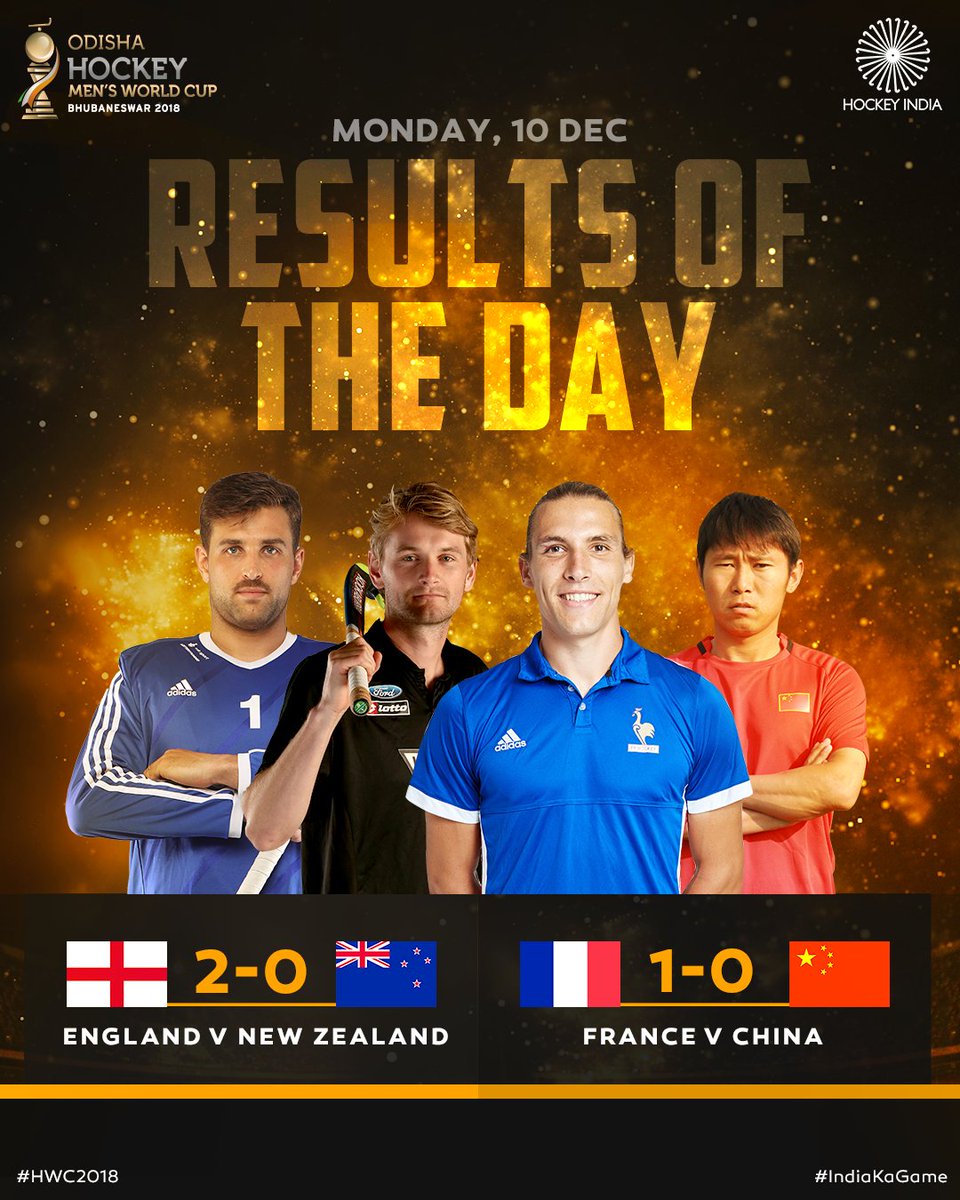 Harpal Singh Bedi / Bhubaneswar
Riding on Timothee Clement's opportunistic goal lowest ranked France piped debutante China 1-0 in the second cross over match to qualify for the quarter finals of the 14th World Hockey Cup at Kalinga stadium in Bhubaneswar on Monday.
20th ranked France, back in the world cup after two decades, waged a grim battle to oust spirited China to become the sixth team to be in the quarter final. Chinese who battled it out till the end , bade adieu to the World Cup with their head held high .
Full credit to Kim Sang Ryul coached 17th ranked Chinese side as they put behind 11-0 thumping they had received at the hands of Australia in their last league match and nearly pulled of a win against France but for missed chances.
France who in their two previous appearances in the world Cup 1971 and 1990 had finished 7th, will now face three time winner and defending champion Australia in the second quarter finals on 12th December.
France got into action straight away as they earned a penalty corner in the 2nd minute but Victor Charlet's drag flick through the centre was blocked thrice leading to four penalty corners in a row for Les Blues. However they muffed the chances.
Another good chance came in France's way in the 12th minute but the Chinese custodian brought off a superb save . The Chinese counter came in the next minute but it was foiled midway by the French midfielders.
France had another opening as Blaise Rogeau was put through by Tom Genestet, but the forward's attempt was foiled by agile Chinese defenders.
Next minute French goal just survive when E Wenhui intercepted a cross from Ao Suozhu in the circle but he fumbled and defenders had enough time to clear the threat.
Chinese displayed remarkable agility to fall back and they frustrated a counter by Genestet' when Guo Jin deflected his flick towards the far post.
Couple of seconds later Wang Caiyu made another superb save to deny France an opener. .
However the repeated attacks led to the fall of Chinese citadel in the 36 minute when Viktor Lockwood ran down the left flank and passed the ball to Maximilien Branicki in the centre. Branicki unleashed a reverse stick at the far post which was deflected by Timothee Clement into the net. (1-0)
The next 24 minutes saw Chinese making a spirited effort to equalize but the French team comprising of seven players from a side which won silver medallists at the Junior Hockey World Cup in 2013,crowded their defence making it impossible for the rivals to breach it
In the dying moments Chinese forced couple of penalty corners but they could not beat the alert French defenders.