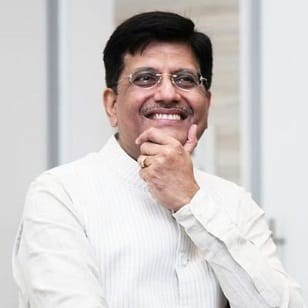 AMN / NEW DELHI
Union Finance Minister Piyush Goyal has expressed confidence that it was not impossible at all for India to achieve a double-digit growth rate given the country's demographic dividend and aspirational middle class.
Addressing the concluding day of UK-India Leadership Conclave in Latimer in Buckinghamshire via a live video-link from Delhi, Mr Goyal said infrastructure push by the government will help the economy prepare for double-digit growth. He said the country never had the pride of place in the global economy that she has today.
The Minister said India is becoming more and more attractive to global investors in almost every respect. He said another attraction is that the country is becoming an honest economy and not having to worry about corruption in high places.