Lok Sabha Secretariat to be made paperless soon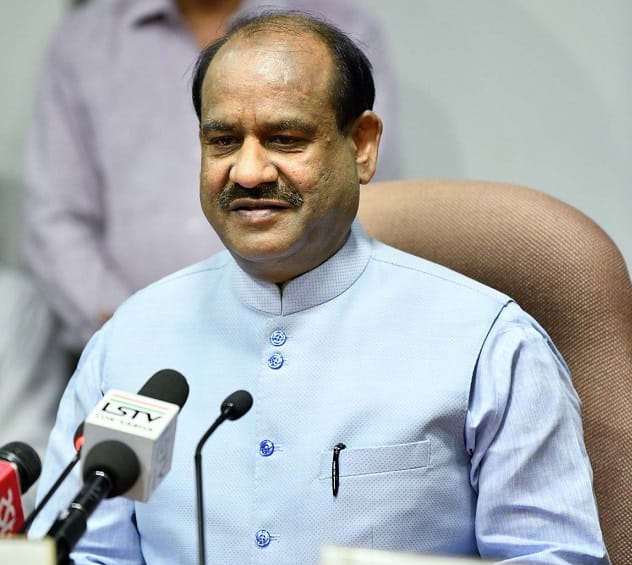 Andalib Akhter / New Delhi

Lok Sabha Speaker Om Birla today indicated that the expansion and modernization of Parliament House are in the offing. Interacting with a group of media persons here today, Mr Birla explained that all stakeholders including media persons will be taken into confidence before the proposal take a final shape.

"Prime Minister Mr. Narendra Modi has been urged to include the expansion and modernization of Parliament House in his resolution for the Naya Bharat" Mr. Birla informed.

Speaker also said that Lok Sabha Secretariat will be soon made paperless so that public money worth crores of rupees can be saved by decreasing the use of paper.

He said that the delays involved in the delivery of hard copies to the members will also be minimized with the use of electronic and digital methods.
He said members will be given the option of receiving Parliamentary papers either through e-copy or hard copy as a part of this initiative.

Regarding the introduction of bills in the house, Mr Birla said, experts will brief the members on different aspects of the bills introduced in the house.
He hoped that such an arrangement will facilitate a better understanding of the background and scope of legislative proposals brought by the Government on the floor of the house.

Referring to landmark debates in the House since 1952, Mr Birla said that an 'App' would be developed soon for the Members, which will help them in accessing the same quickly. In pursuit of this goal, the archives of Doordarshan would also be explored.

Mr. Birla observed that as Speaker of the 17th Lok Sabha, it was both a challenge and an opportunity to conduct the proceedings of the First Session which stretched for 37 days and witnessed the passage of as many as 35 Bills. Mr. Birla further said that he was hopeful of making a positive contribution and that the cooperation he received from the Leaders of the Parties and Groups and Members was very heartening. He noted that a majority of first-time elected Members were given the opportunity to speak in the First Session.


Mr. Birla thanked media persons for their positive and constructive role in reporting the parliamentary proceedings of the recently concluded First Session of the 17th Lok Sabha.
Underlining about the freedom of the press, Mr. Birla observed that media has an important role in Parliamentary democracy to create a positive impression of the proceedings of the Parliament in the minds of the general public.

It is the media which ensures that the work of Parliament is seen and heard by the people at large and this increases peoples' faith even more in Parliamentary democracy, he said.