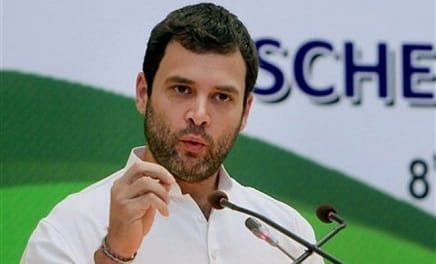 In an unprecedented development, four Senior most judges of the Supreme Court addressed a Press Conference today and also released a copy of the letter written by them to the Honourable Chief Justice of India.
The observations made by the Honourable Judges and the issues raised by them in the Press Conference and in the letter are extremely disturbing and have far reaching consequences for the values that we hold sacred: safeguarding democracy and preserving the independence of the Judiciary.
The Honourable Judges have specifically highlighted two issues: (1)The long silence of the Government of India to the Memorandum ofProcedure that was finalised by the Supreme Court and (2) the assignment of cases in the Supreme Court to what is described as"selectively to the benches of their preference without any rational basis for such assignment". In answer to a question from the media, the Honourable Judges referred to the PIL concerning the death of Judge Loya, which the family of Judge Loya believes was under suspicious circumstances.
The Honourable Judges in their letter have also hinted at other instances which they will raise later. The press conference and the letter followed a meeting of the four Honourable Judges with the Honourable Chief Justice of India this morning which, apparently, failed to resolve the issues and obliged the four Honourable Judges to address a press conference The Congress party is deeply perturbed by these developments. The country holds the judiciary in the highest esteem and millions ofpeople knock on the doors of the courts seeking justice. The non finalization of the Memorandum of Procedure has left nearly forty percent of the sanctioned posts of the judges vacant, leading to delay in justice delivery.
The Congress Party earnestly appeals that the Full Court of the Supreme Court should take up the issues raised by the four Honourable Judges and find solutions that are consistent with the traditions and conventions of the Judiciary pointed out by the four Honourable Judges and that will preserve the independence of the judiciary.
In the PIL concerning the death of Judge Loya, we believe that the matter must be entrusted to the Senior most Judges of the Supreme Court who should ensure that under their supervision there is a thorough and impartial investigation of the case by an independent SIT.
In the matter of assignment of cases, the established conventions and traditions of the Courts must be followed and the selective assignment of cases must be stopped forthwith. Cases that have far reaching implications to society and governance must be heard, in accordance with well established conventions, by the Senior most Judges of the Supreme Court.