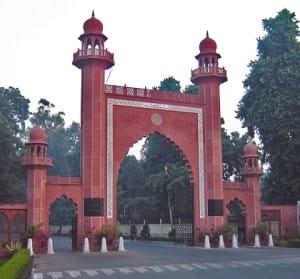 Aligarh
The Aligarh Muslim University (AMU) has strongly denied that a 'Police Check Post' is being set up inside the campus. This is a baseless and mischievous rumour being spread by some disgruntled elements.
AMU Proctor has urged the students not to pay heed to rumours that may disrupt the academic atmosphere on the campus.
AMU to take action against outsiders and students for hindrance in Registrar Office
A group of outsiders with some students today barged in the Registrar Office of the Aligarh Muslim University and created hindrance into the official and confidential work of the Registrar.
The matter is being investigated and the University authorities had taken a serious note of the unruly behaviour. Stern legal and disciplinary action will be taken against all responsible for this.