AMN / NEW DELHI
All India Kisan Sabha AIKS has condoled the loss of over 69 lives in the Gaja cyclone in Tamil Nadu. The cyclone has wreaked massive destruction in Nagapattinam, Thanjavur, Thiruvarur and Pudukottai districts of the Cauvery Delta in the State.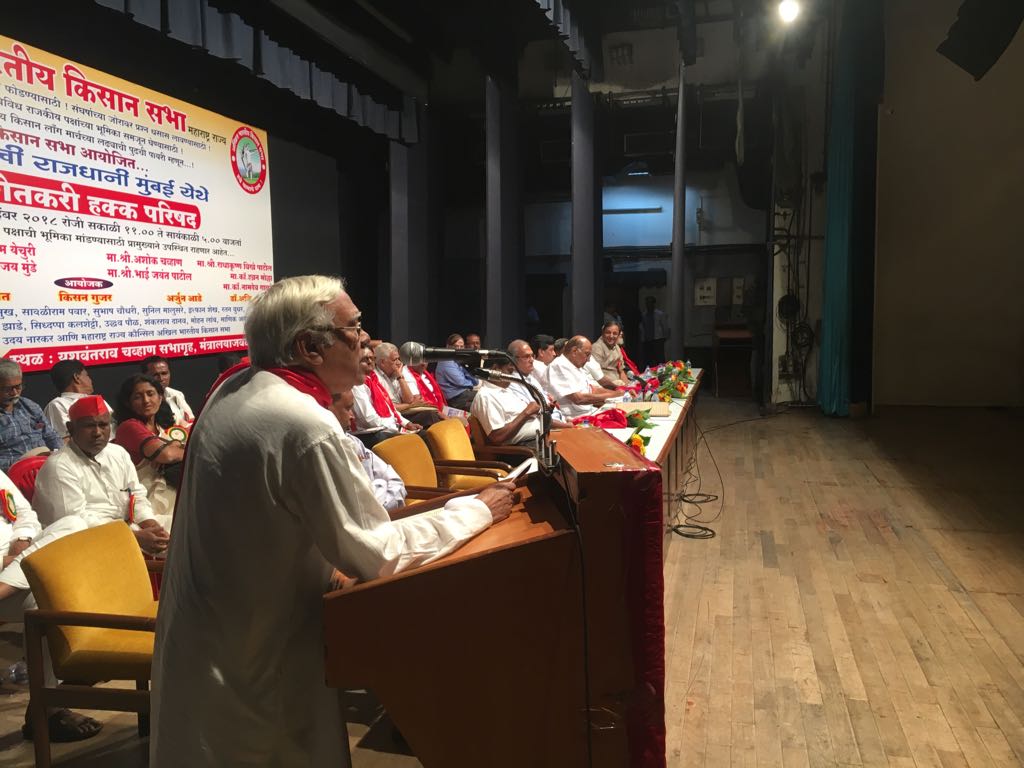 In a statement AIKS has demanded the Central Government to immediately release contingency funds to meet the immediate expenses. It demanded that demands that the Central Government and State Government must fully compensate the losses suffered by the farmers. AIKS demands the waiver of loans taken by the farmers in the State for agriculture. Losses are to the tune of thousands of crores according to latest reports. We demand that a proper assessment of losses be made and adequate compensation be provided. The State and the Central Government should take all possible steps for rescue, relief and rehabilitation of all those who are affected. The Central Government should provide adequate financial help to the State.
The Cauvery Delta region known as the granary of Tamilnadu has according to initial reports witnessed loss of agricultural and horticultural crops in around 90,000 hectares. Over 50 lakh coconut trees in more than 28,000 hectares have been uprooted in the cyclone. Nearly 5000 fishing boats are also reported to be completely destroyed in addition to damages to thousands of fishing vessels.
More than 11 lakh roadside trees and more than 1 lakh electricity poles have been destroyed. Many houses have also suffered severe damage. Life has been severely hit as the supply of electricity and essentials were disrupted and transport has been affected. Massive losses of livestock are also being reported. The cyclone also led to the shifting of over 2.5 lakh people to relief camps in Nagapattinam, Tiruvarur, Thanjavur, Pudukottai, Tiruchi, Dindigul and Theni districts.
In the wake of a tragedy of such an unprecedented magnitude, the State and Central Government have unfortunately taken an insensitive stand. For instance, for the coconut trees that have been destroyed, the State Government has only announced Rs.600/palm. We demand that the Centre and State Government announce a compensation of Rs.20,000/palm as the palms in Tamil Nadu are relatively high yielding. A farmer C.Sundar Raj aged 55 who lost his coconut trees in 5 acres of land committed suicide unable to bear the losses estimated at over 25 lakh rupees. AIKS extends our condolences to his family and seek that immediate relief must be provided to all the farmers who are in distress. The Tamilnadu Vivasayigal Sangham leadership has visited his family and extended condolences to them. AIKS calls upon the Kisan Sabha cadre to join in relief activities and make all efforts to stand with the affected people in their hour of need.
Press Release