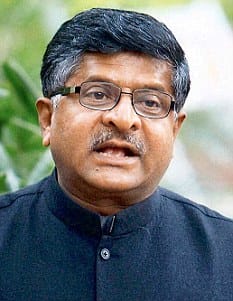 Staff Reporter / Patna
Union IT and Communication Minister Ravishankar Prasad has said that Driving Licence will be linked with Adahar card to check forgery. He was addressing a function in Patna on Saturday.
Mr Prasad said duplicate driving license could not be made if Aadhar becomes mandatory for it.
Mr Prasad said Aadhar is playing a vital role in checking corruption. He added that one lakh 47 thousand 677 crore rupees has been saved in the government exchequer due to digital identity through Aadhar.