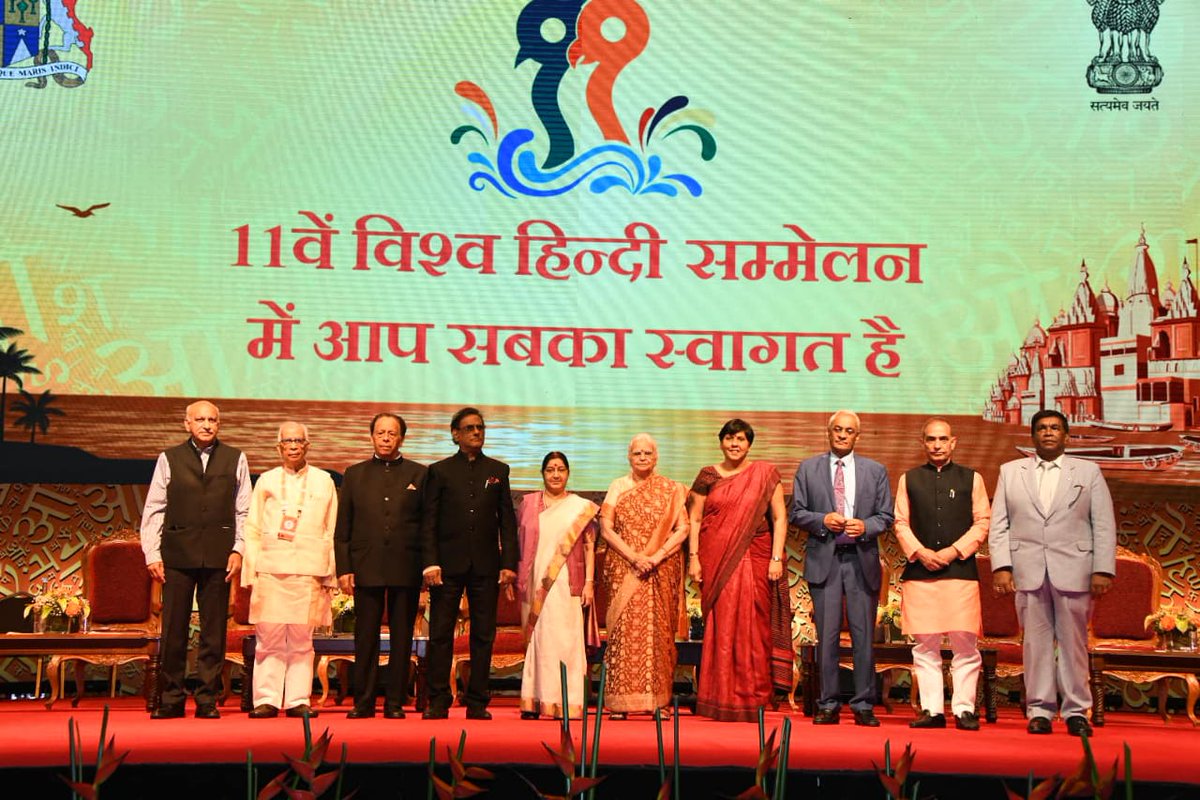 Photo by MEA
Port Louis
The 11th World Hindi Conference concluded in Port Louis, Mauritius Monday. Addressing the concluding session, acting President of Mauritius Paramasivum Pillay Vyapoory expressed confidence that Hindi will strengthen world peace. Mr. Vyapoory said, the present state of Hindi is very encouraging and it will find its rightful place in the United Nations as 7th recognised language.
Minister Mentor, Minister of Defence and Minister of Rodrigues of Mauritius, Sir Anerood Jugnauth said that language and culture are not separate and language is essential to keep culture alive. Mr. Jugnauth also assured that Mauritius will do its level best to propagate Hindi. Expressing gratitude towards participants, Minister of State for External Affairs M. J. Akbar said that Hindi is very popular in many parts of the world and is silently moving ahead.
External Affairs Minister Sushma Swaraj, Governor of Goa Mridula Sinha, West Bengal's Governor Keshari Nath Tripathi and many ministers from India and Mauritius were present in the concluding session. On last day of the conference recommendations upon deliberations held on "Hindi World and Indian Culture" and eight subtopics, were read out. A committee under External Affairs Minister Sushma Swaraj will examine these recommendations.
Eminent Scholars, academicians, teachers and institutions working for Hindi in India and across the world were also felicitated. More than 2000 delegates across the world attended the three-day conference. The World Hindi Conference was started in 1975 to propagate and spread Hindi language around the world.