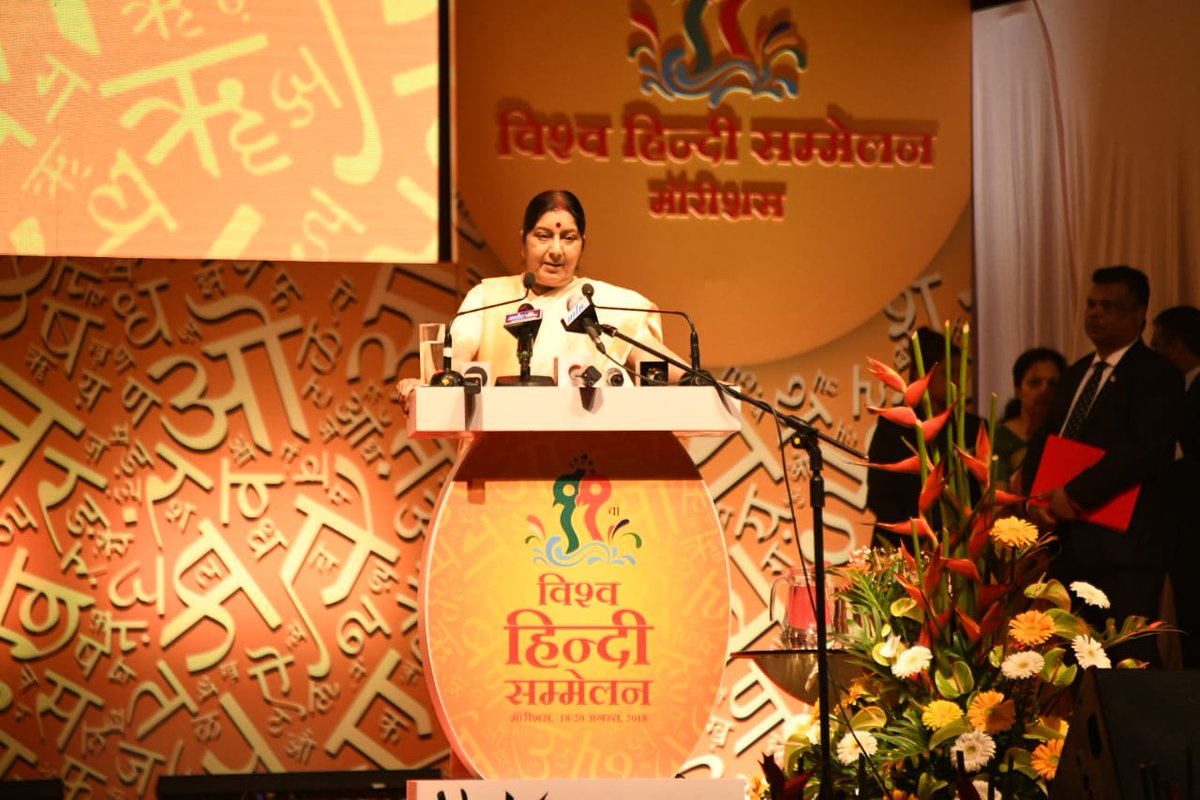 Port Louis
The 11th World Hindi Conference began in Port Louis, the capital of Mauritius. A two-minute silence was observed in the beginning of the conference to pay tribute to former Prime Minister and poet Atal Bihari Vajpayee.
After that Prime Minister of Mauritius Praveen Kumar Jagannath inaugurated the conference. External Affairs Minister Sushma Swaraj, some other ministers, Governor of Goa Mridula Sinha and West Bengal Governor Keshri Nath Tripathi are also attending the conference.
After the inaugural session, a condolence meeting will be held in the memory of former Prime Minister Atal Bihari Vajpayee.
और ऐसे शुरू हुआ 11वाँ विश्व हिंदी सम्मेलन! पूर्व प्रधानमंत्री और हिंदी प्रेमी श्री अटल बिहारी वाजपेयी को भावभीनी श्रद्धांजलि! दो मिनट का मौन और दिवंगत आत्मा की शांति के लिए प्रार्थना। pic.twitter.com/zGvTKLSDGw

— Raveesh Kumar (@MEAIndia) August 18, 2018
In the afternoon sessions, delegates from 20 countries including India will deliberate on eight sub-topics related to "Hindi World and Indian Culture". More than 2000 delegates are attending the three-day conference.
The Prime Minister Narendra Modi has wished for the success of the conference.
World Hindi Conference was started in 1975 to make the Hindi language a medium of service and knowledge and enable it to move forward with the changing time.
Since then, Hindi has made remarkable progress and has become one of the prominent languages of the world.