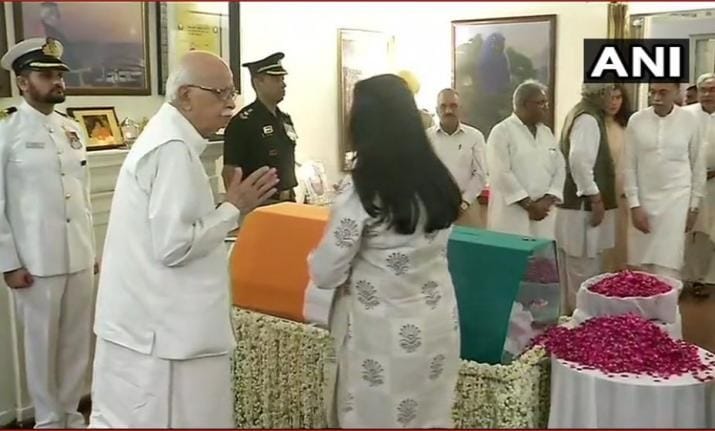 AMN
Expressing profound grief over Former PM Atal Bihari Vajpayee's death, Dr Birbal Jha, chairman of Mithilalok Foundation said, "entire Mithila is grief-stricken to hear the bereavement which is a loss to billions of Maithili- speaking people spread all  across the world.
Noted author Dr Jha further said "It was Atal ji, who during his prime ministerial ship   included the Maithili Language in the 8th Schedule of the constitution of India, which no Maithil can afford to forget."
 "Mithila belt was divided into two parts by the Kosi River aftermath of the powerful and devastating 1934 earthquake.
In order to bridge the division created, the then PM Vajpayee laid foundation stone for Kosi Bridge in 2003, which was however completed in 2012 and was thrown open to people living the both sides. Hence after a gap of 78 years' long tome, Mithila was reunited, thanks to visionary Vajpayee who will be the heart and soul of every Maithil, added Dr Jha .
A condolence meeting is scheduled at 4 PM on 17.08.2018 at all centers of Dr Jha' social venture British Lingua, an institute of communication skills which Dr Jha heads as its managing director.