Trump and Kim to meet in Hanoi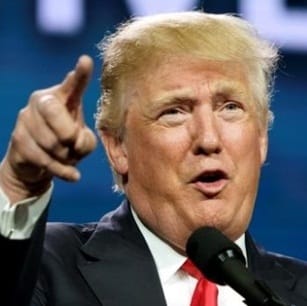 WEB DESK
US President Donald Trump has said that he will meet with North Korean leader Kim Jong Un at the end of this month in the Vietnamese capital of Hanoi.
The announcement follows a visit to Pyongyang this week by the US envoy for North Korea, where he met with his counterpart.
Trump called that meeting "very productive", adding he hopes the summit will "advance the cause of peace."
Trump also said that North Korea, under the leadership of Kim Jong Un, will become a great Economic Powerhouse. "He may surprise some but he won't surprise me, because I have gotten to know him & fully understand how capable he is. North Korea will become a different kind of Rocket – an Economic one!" US President said.
Last year's US-North Korea summit ended with a vague pledge by the North to denuclearize, but talks have stalled. Pyongyang is calling for sanctions to be lifted in return for its efforts, while the US says it first wants to see concrete progress.
My representatives have just left North Korea after a very productive meeting and an agreed upon time and date for the second Summit with Kim Jong Un. It will take place in Hanoi, Vietnam, on February 27 & 28. I look forward to seeing Chairman Kim & advancing the cause of peace!

— Donald J. Trump (@realDonaldTrump) February 9, 2019
North Korea, under the leadership of Kim Jong Un, will become a great Economic Powerhouse. He may surprise some but he won't surprise me, because I have gotten to know him & fully understand how capable he is. North Korea will become a different kind of Rocket – an Economic one!

— Donald J. Trump (@realDonaldTrump) February 9, 2019