AMN /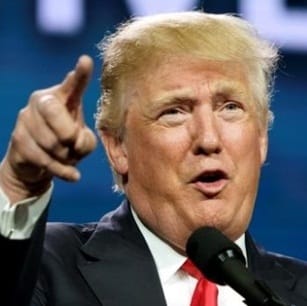 US President Donald Trump has said that it's still possible that a summit between him and North Korean leader Kim Jong Un can go ahead on June 12th as originally planned.
Trump spoke to media persons at the White House on Friday saying: "we're going to see what happens," and that "we're talking" with the North Koreans.
Trump also said both countries would like the summit to take place. The president earlier posted on his Twitter account that he welcomes a North Korean statement that called on Trump to reconsider his decision to cancel the summit.
The North's First Vice Foreign Minister Kim Kye Gwan said in the statement that the country is willing to sit down face-to-face with the US and resolve issues "at any time and in any format."
Trump's Twitter post said that it was "very good news to receive the warm and productive statement."
He wrote that "we will soon see where it will lead, hopefully to long and enduring prosperity and peace," adding that "only time will tell."
US Defense Secretary Jim Mattis told reporters diplomats were "still at work" and said Trump had just sent a note out on the summit, which could be back on "if our diplomats can pull it off."
U.S. State Department spokeswoman Katina Adams declined to give details of any diplomatic contacts but said: "As the president said in his letter to Chairman Kim, dialogue between the two is the only dialogue that matters. If North Korea is serious, then we look forward hearing from them at the highest levels."