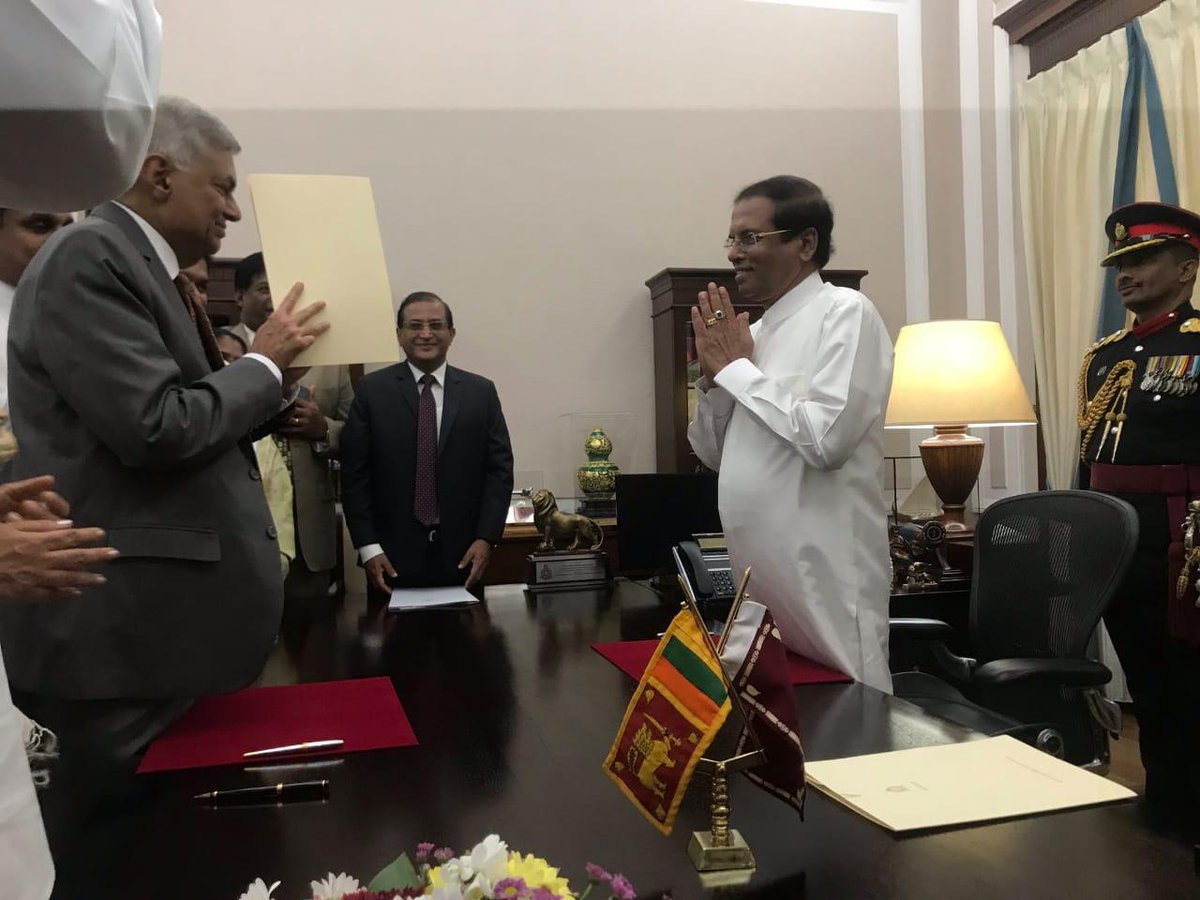 Agencies / COLOMBO
Sri Lankan President Maithripala Sirisena has asked Prime Minister Ranil Wickremesinghe to respect democracy and parliamentary tradition.
Continuing his tirade against Mr Wickremsinghe after swearing in him yesterday, Mr. Sirisena said his statement on refusing to give premiership to Mr Wickremesinghe even if all 225 in Parliament request him to do so, is his personal political opinion and persists to date.
President Sirisena stated that he took decisions to prorogue and dissolve parliament based on legal advice and wanted a clean parliament after elections. He reiterated his criticism against Mr Wickremsinghe on several counts including the bond scam and economic policies. His office said in a statement later that Mr Wickremsinghe side assured they would not bring an impeachment motion against President and pledged to cooperate with him.
Mr. Wickremsinghe in a statement said a constitutional violation cannot be rectified by way of an election and is also stated in the Supreme Court judgement. He said they have initiated discussions with a number of political parties in respect to abolishing the executive Presidency and also in discussions with the Tamil National Alliance to bring about a political solution in which all citizens can live in harmony in a unitary state.
Mr. Wickremsinghe said their intention is to form a broad alliance to protect democracy in which the voice of the people is considered and the rights of the people are protected. The reappointment of Ranil Wickremesinghe as Prime minister has brought an end to the weeks-long political impasse in Sri Lanka.