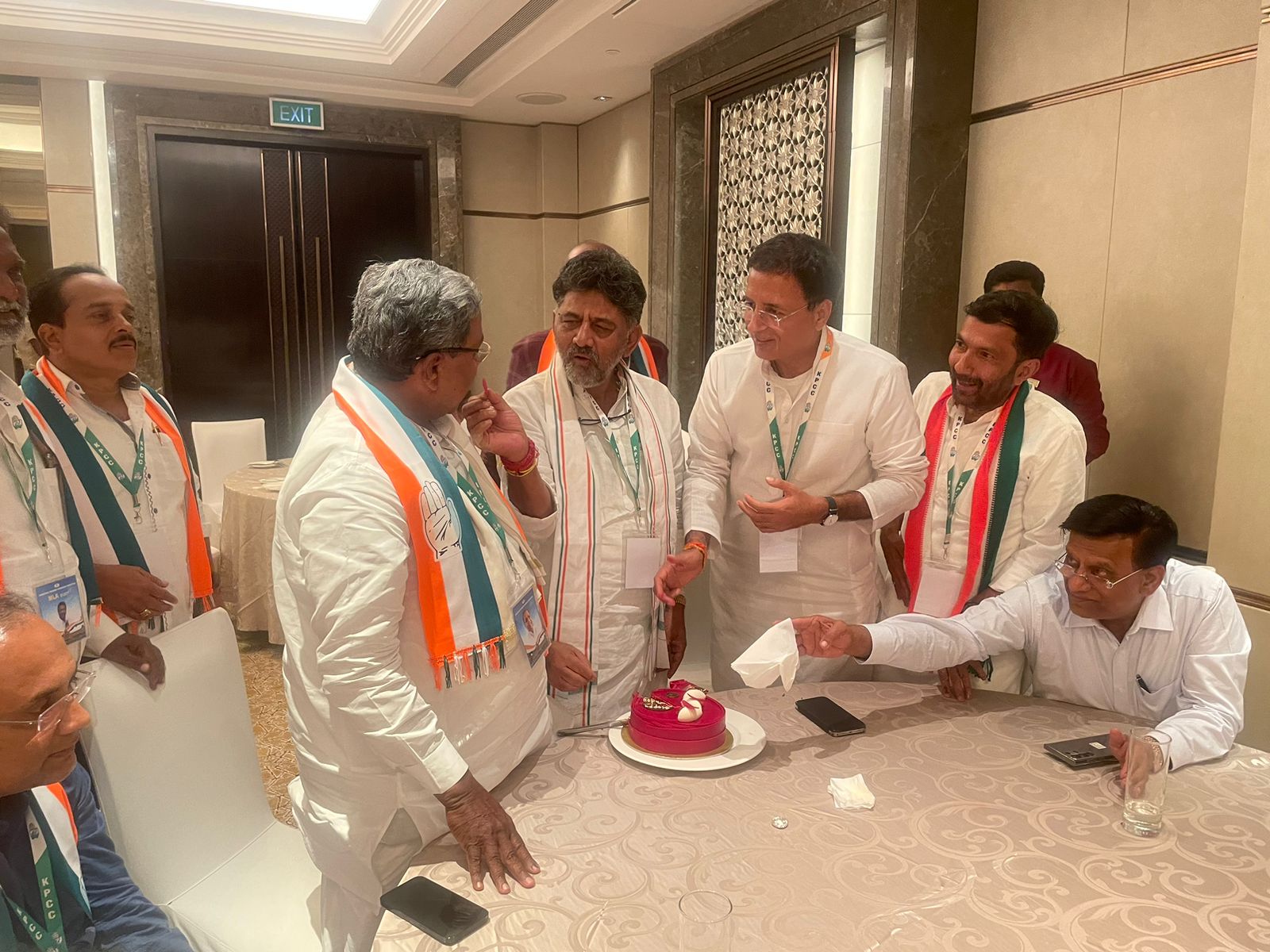 AMN / WEB DESK
The Congress party finally ended the suspense and decided to announce party veteran leader Siddaramaiah as the next Karnataka Chief Minister and its state unit chief D.K. Shivakumar as his deputy.
The Congress was facing a major challenge as both veteran leaders — Siddaramaiah and Shivakumar were vying for the top post in the state.
Karnataka Congress Legislature Party to meet in Bengaluru this evening. Karnataka Congress legislature party will meet in Bengaluru this evening. Karnataka Congress President DK Shivakumar called the meeting at 7:30 PM.
All Congress MLAs elected in the recently concluded assembly elections, the Members of the Legislative Council and the Members of Parliament from Karnataka have been invited to the meeting. The move comes after AICC announced Siddaramaiah as Chief Minister of Karnataka and D K Shivakumar as Deputy Chief Minister.