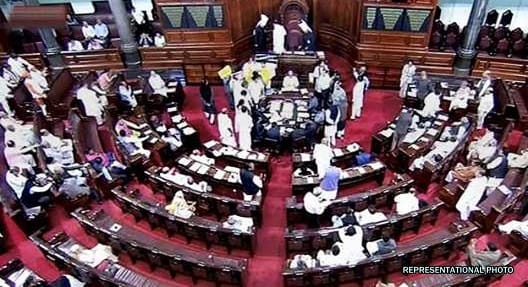 AGENCIES / NEW DELHI
Rajya Sabha on Friday has rejected a private member bill related to giving reservation in Parliament and Assemblies to OBCs community in proportion to their population.
The bill namely the Constitution (Amendment) Bill, 2018 (Insertion of new Articles 330 A and 332 A) was rejected by voice vote.
Reply to a debate on the bill, Law Minister Ravi Shankar Prasad reiterated the government's commitment for the welfare of OBCs community.
He said, BJP has given proper representation to the community and in fact the Prime Minister himself belongs to OBC. He said, several OBC leaders have made their marks in Indian politics.
The bill was moved by YSRCP member Vijay Sai Reddy saying it is the need of the hour to give proper representation to OBCs in legislature as their number at such forum is less.
After replying to the debate, the Law Minister requested the member to withdraw the bill but the MP asked for a division.
The Presiding Officer Satya Narayan Jatia rejected the demand of division saying it can not be accepted as the process needs presence of required number of members in the House as it is a Constitutional Amendment Bill. Protesting it, Mr Reddy staged a walkout.