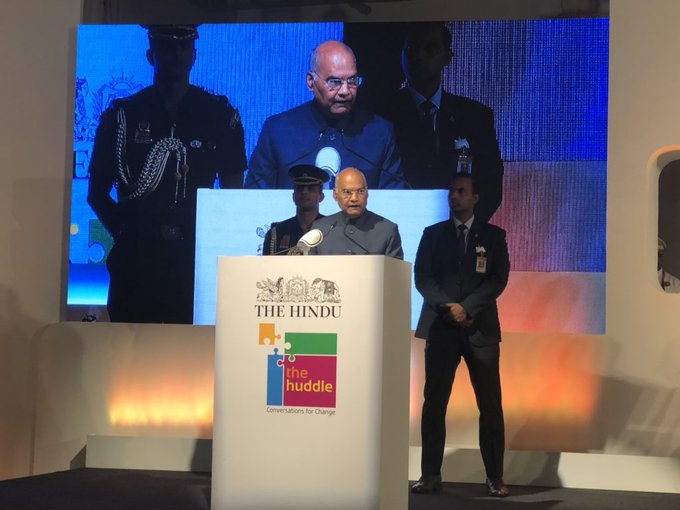 AMN / Bengaluru
President Ramnath Kovind has said that the traditional media that has developed skills to authenticate news should introspect on its role in society and find ways to earn readers' full trust again. He was addressing the gathering after inaugurating the fourth edition of the Huddle, an event sponsored by the Hindu English newspaper in Bengaluru today.
The President said the internet and social media have democratized journalism and revitalized democracy, but have also led to anxieties in society. He added that the new media is fast in popular but only the traditional media has developed skills to authenticate a news report. Hence at this stage, the traditional media must inform citizens with unbiased Journalism.
The President said that Mahatma Gandhiji has shown us the path by walking ceaselessly in search of truth which could ultimately encompass every positive attribute that enriches the universe.